Be sure to check out the assembly video for this post at the bottom of the page in the Assembly Video section.
My EZ View 3.0 desk arrived yesterday! I took Monday and Tuesday off of work, turned work email off on my phone, and spent four days in my craft room. Basically, it's my cabin in the woods.
Pics or it Didn't Happen
Here are some of the end result pictures for now: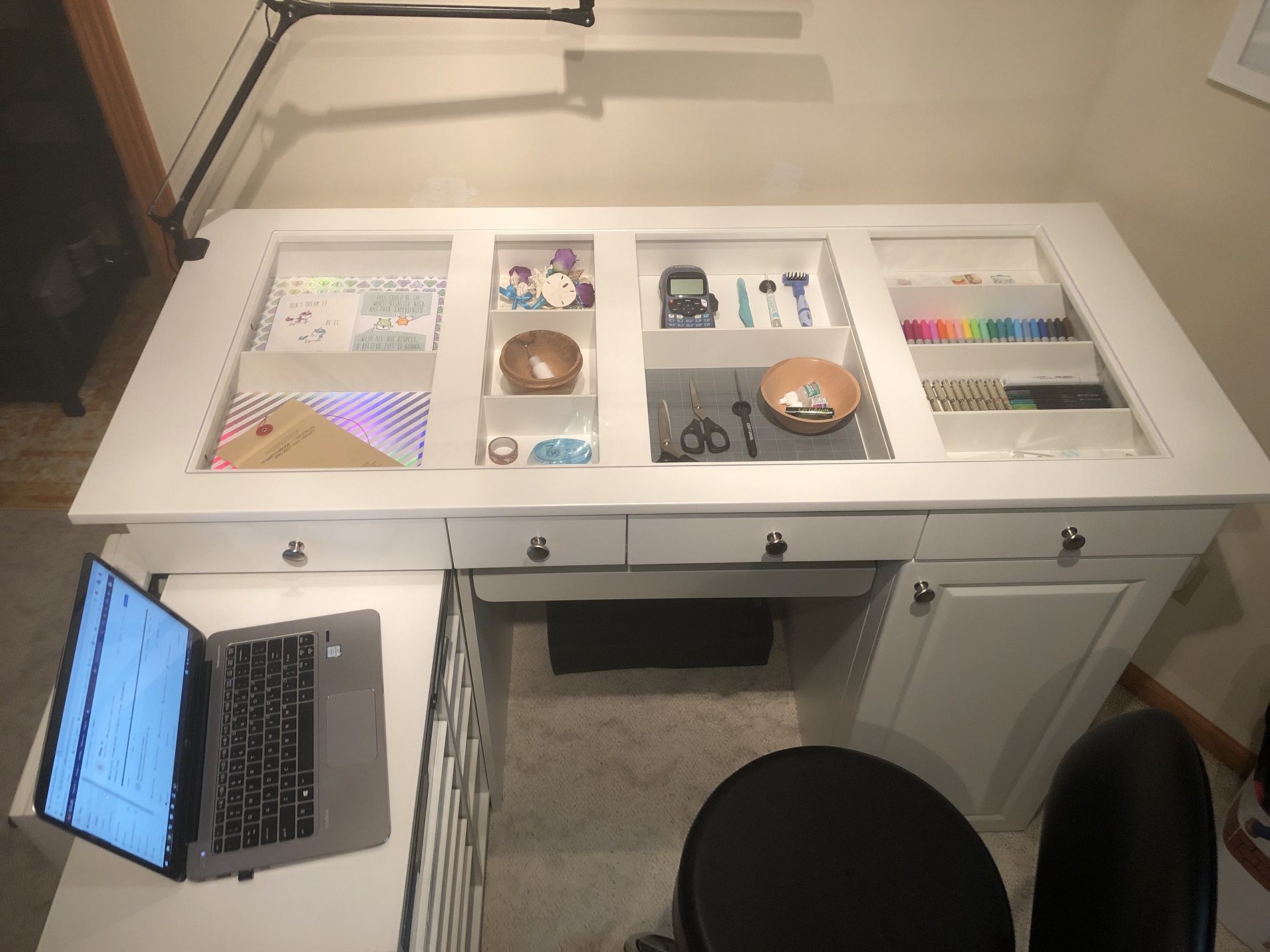 I chose to make some of the top drawer windows functional for things like pens and scissors and some of the top drawer windows are more like little museum spaces to make me happier while I craft.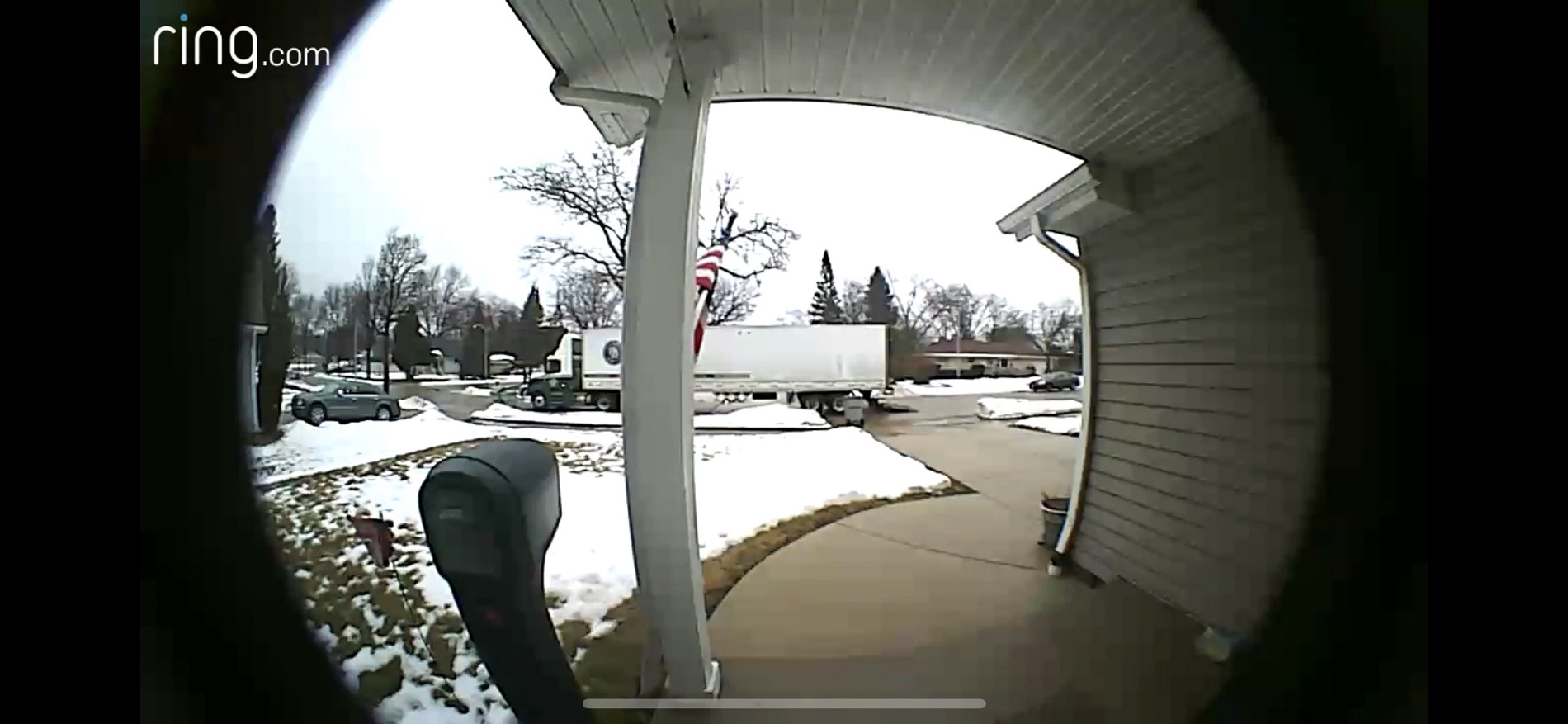 This was the first time I ever had LTL (less than truckload) freight delivery to the house.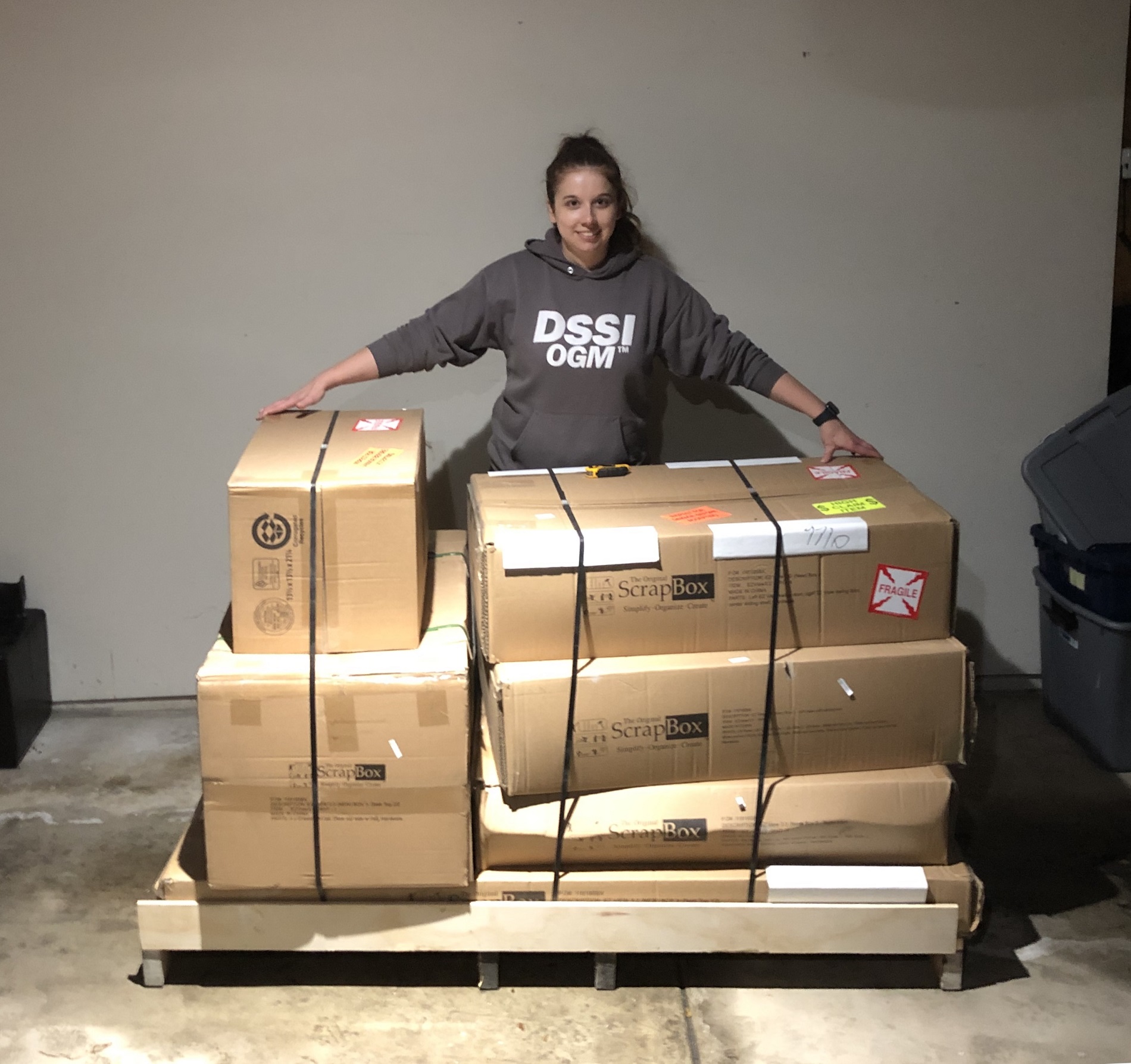 430 lbs of flat pack furniture. Me, 5'3" for scale.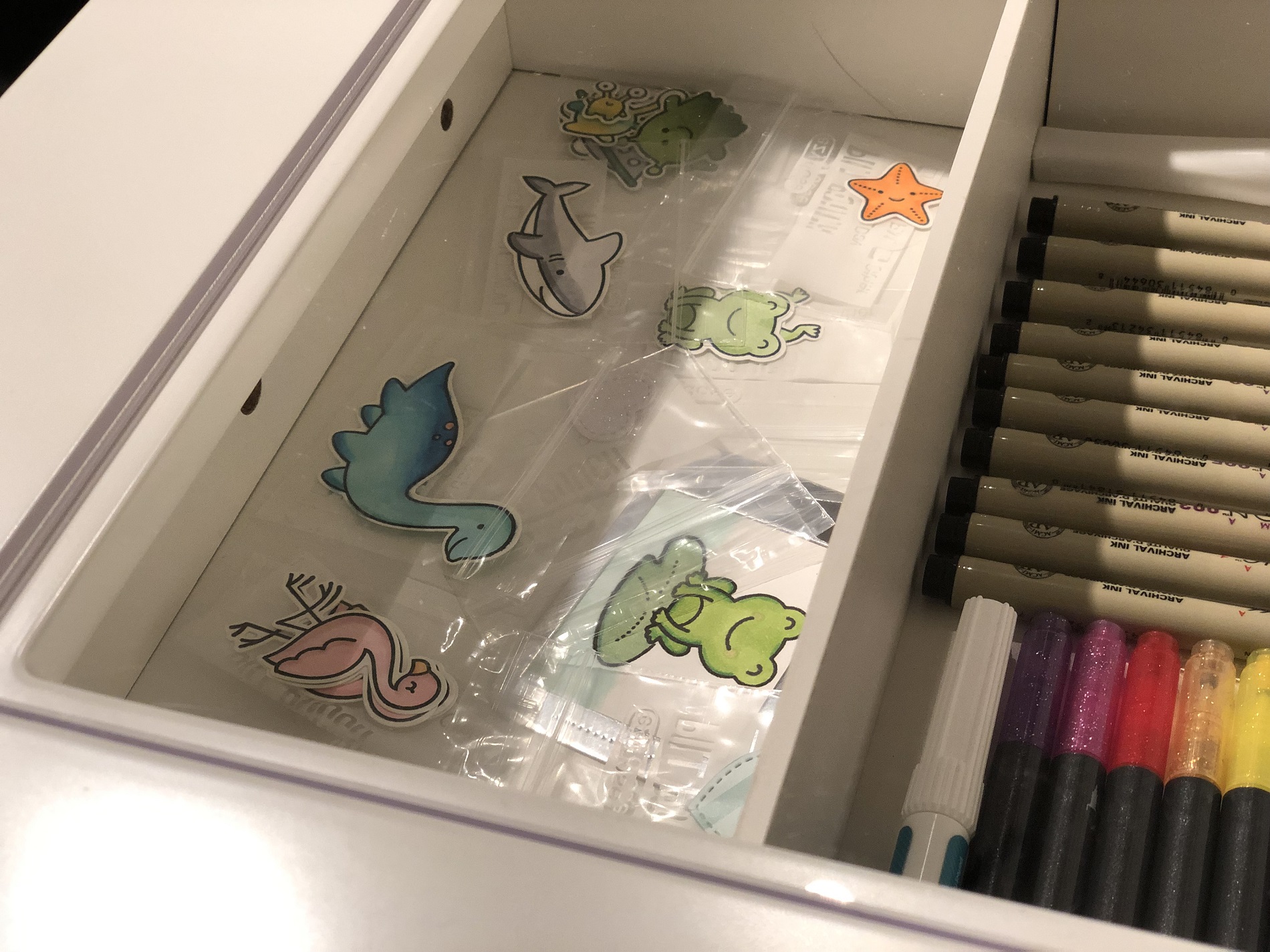 Extra stamped, colored, and die cut pieces that didn't make it onto cards. For times when I want to assemble a card without all the stamping effort.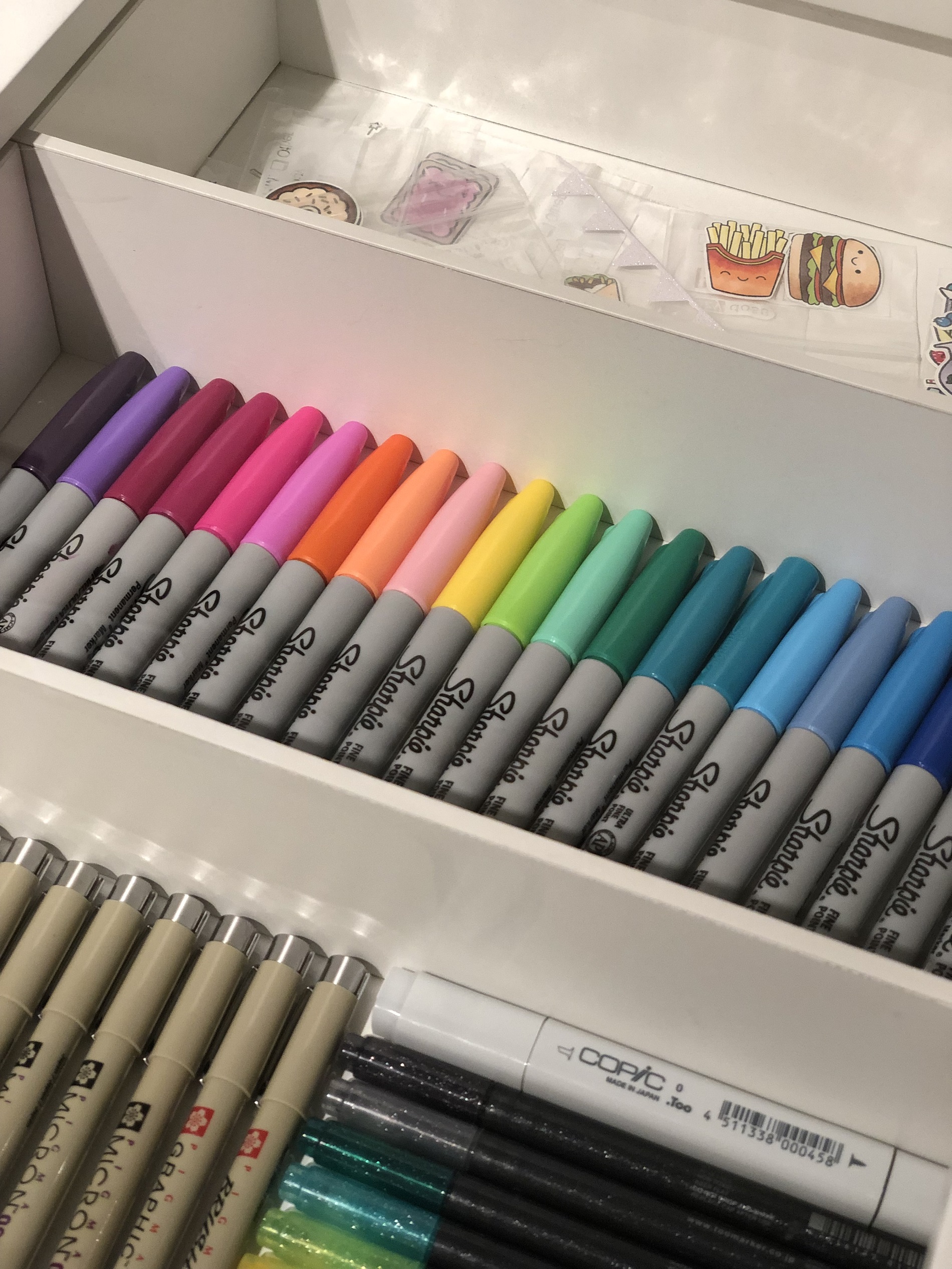 I love that things don't shift around and can stay nice and tidy. Time will tell if I can keep it this tidy. :)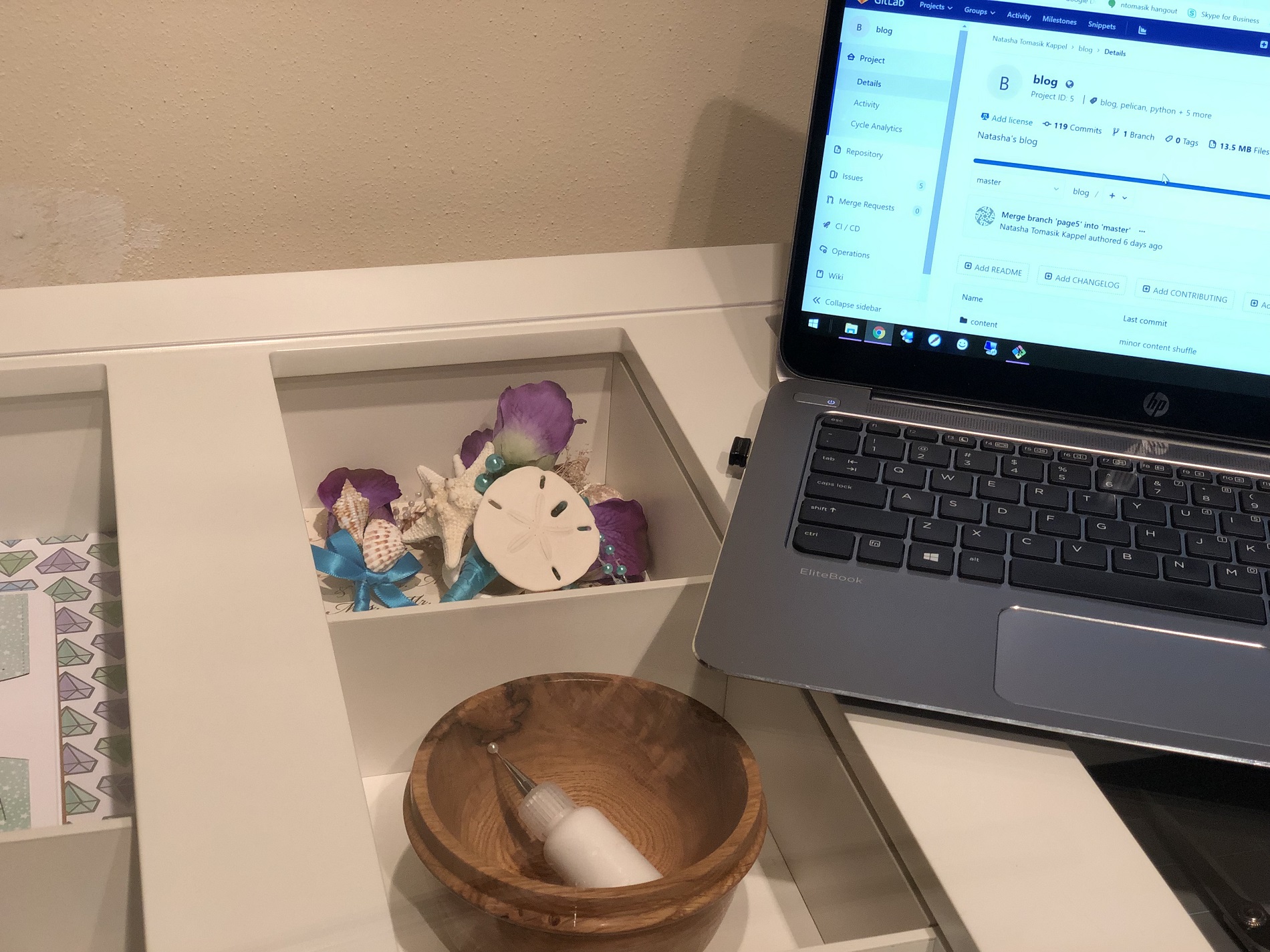 A cute place to store my wedding bouquet and boutonniere. I lined this drawer with some wedding patterned paper.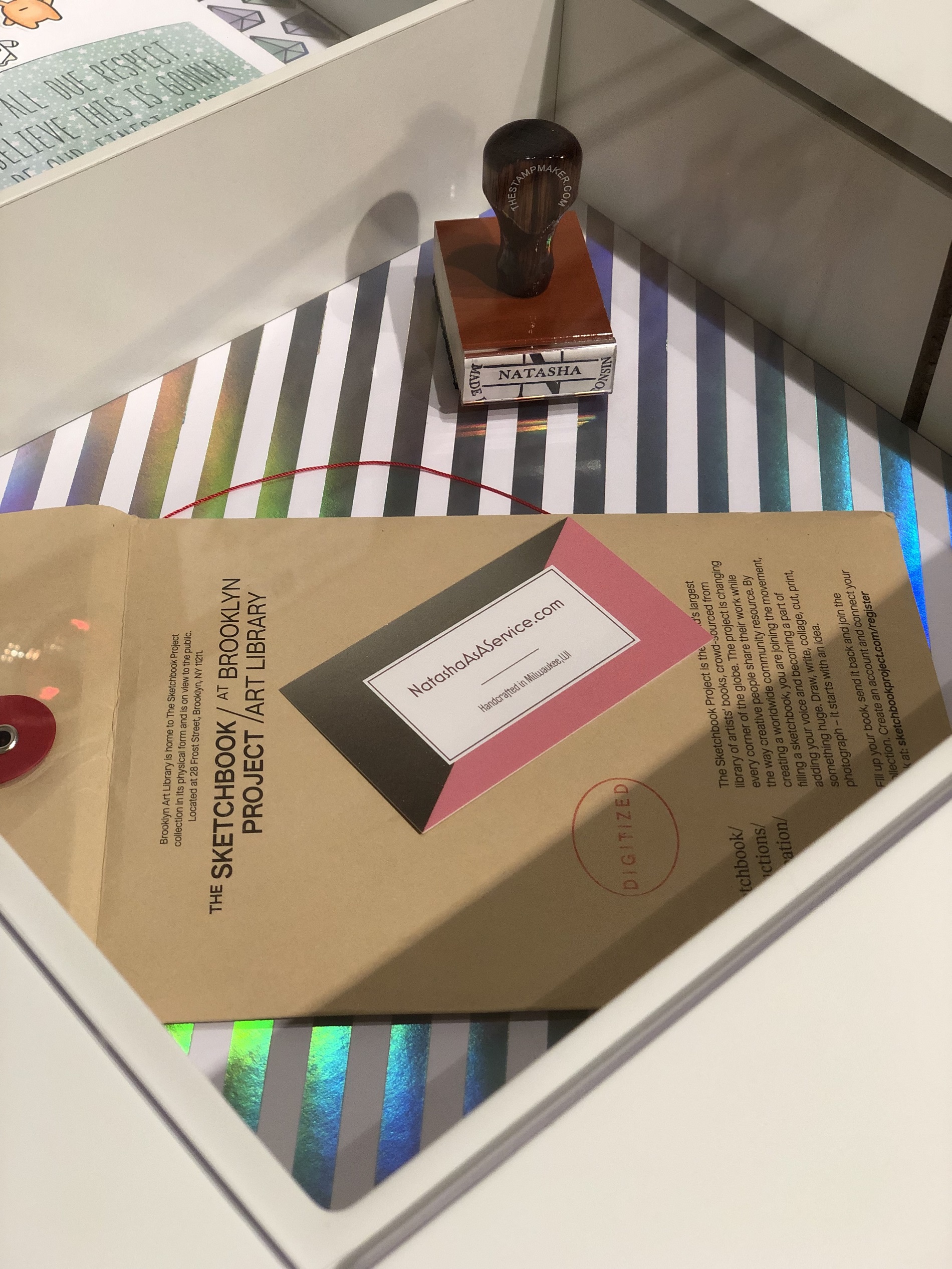 A reminder of my short term craft goals. I lined this drawer with some sweet holographic paper.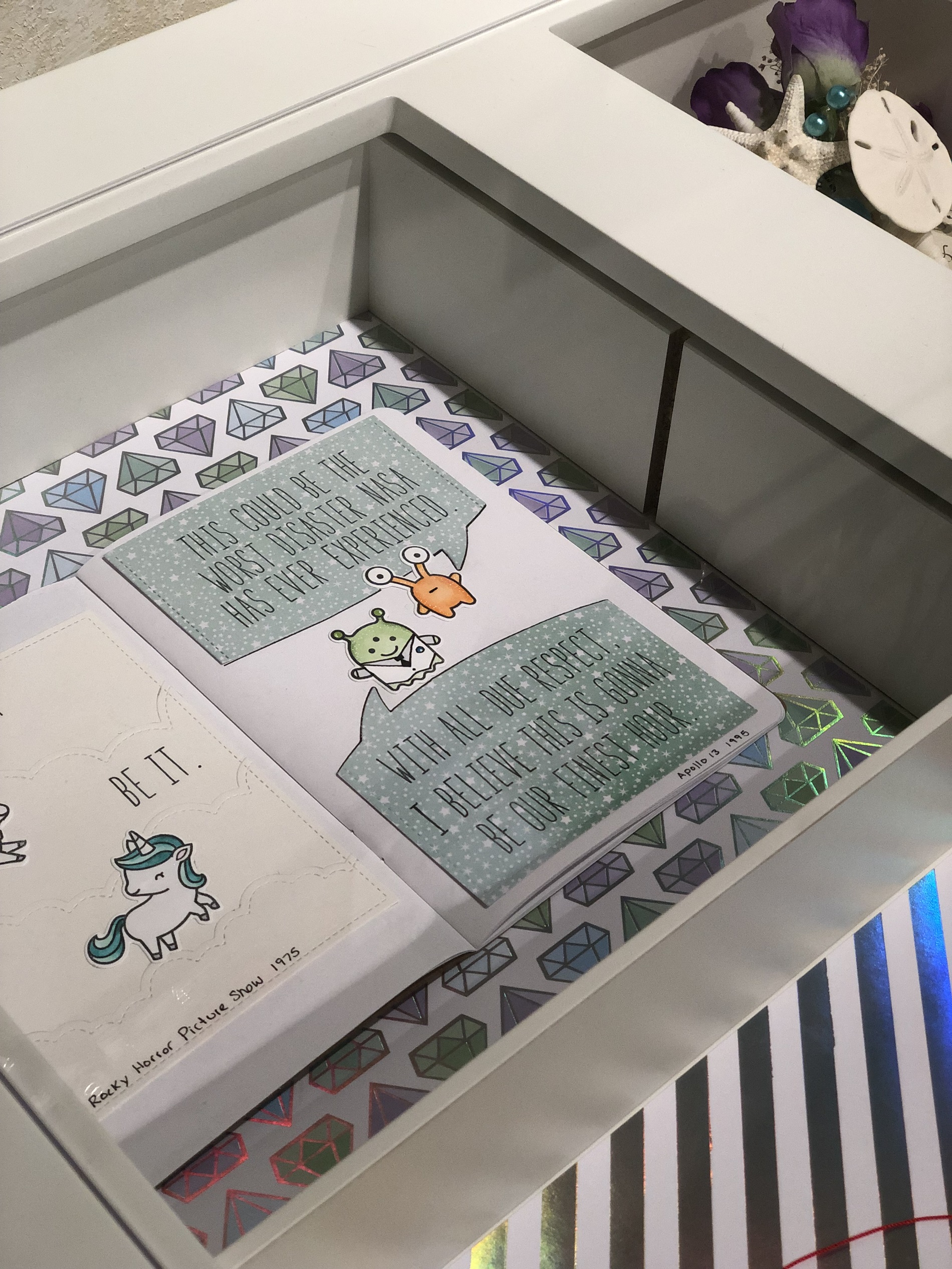 A safe space to store my work in progress sketchbook, opened to the latest pages. I lined this drawer with holographic paper that I love but I haven't found a good card to make with it.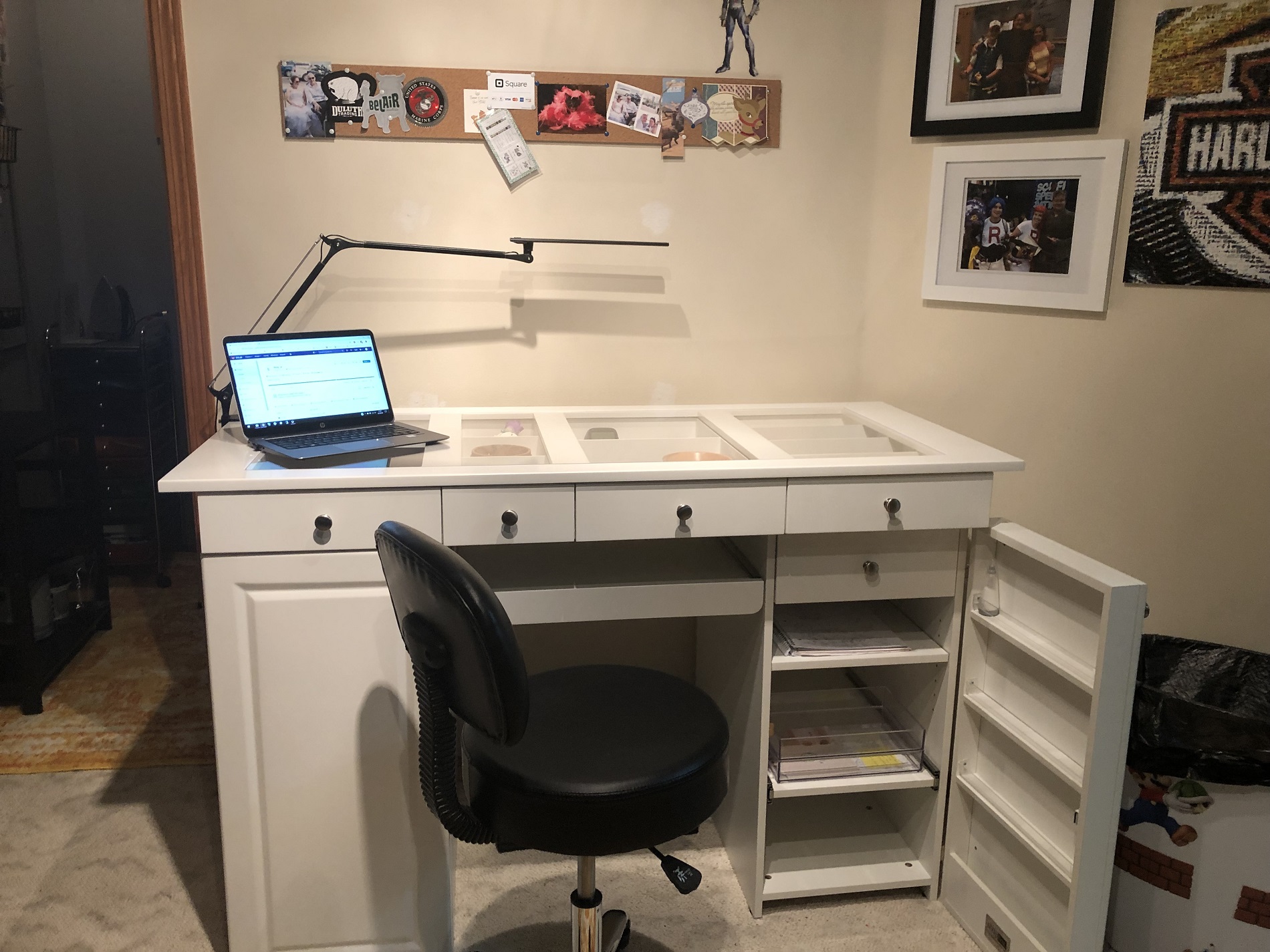 The working space and storage is very flexible so the desk use can change over time.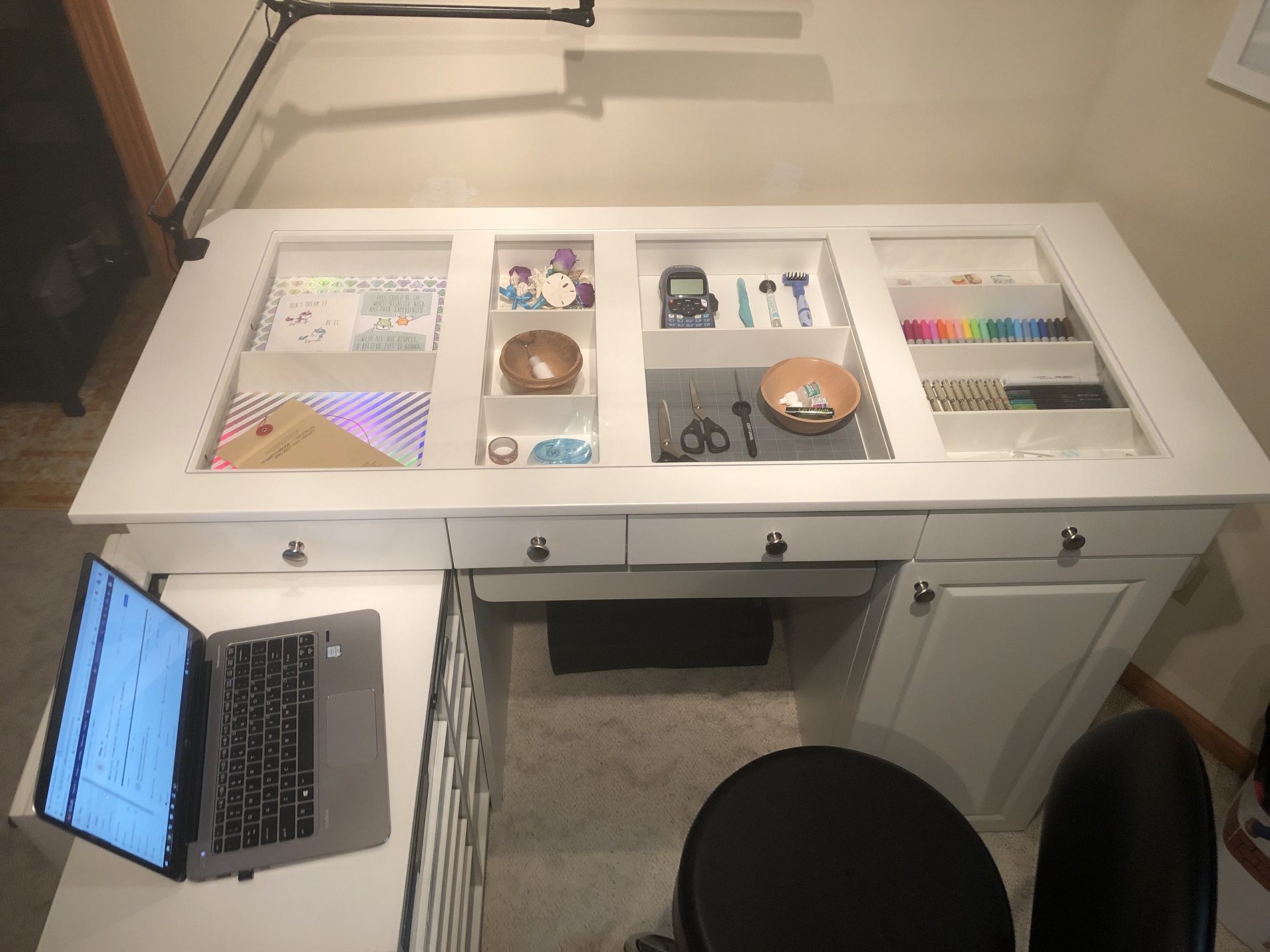 It's a great space for a quick blog post.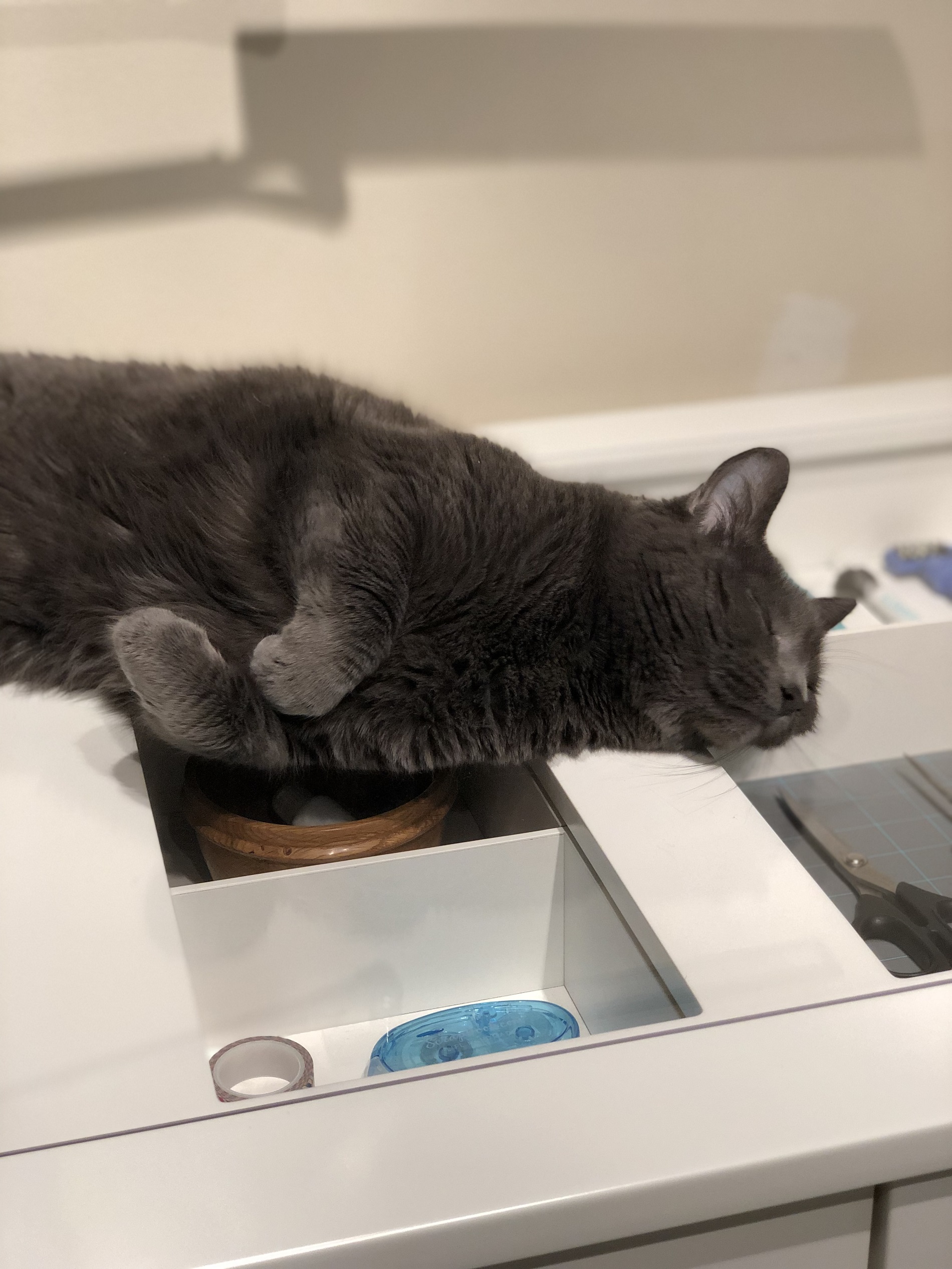 The desk has also been certified as a great space for a cat nap. Time to get some sleep myself so I can head back to work tomorrow nice and refreshed.
Assembly Video
Below is the timelapse of the desk assembly.
Thanks for reading!
Natasha Tomasik (a.k.a. Natasha As A Service)