NatashaAsAService.com is a leadership blog to inspire creative problem solving.
Page 27 - Dante's Peak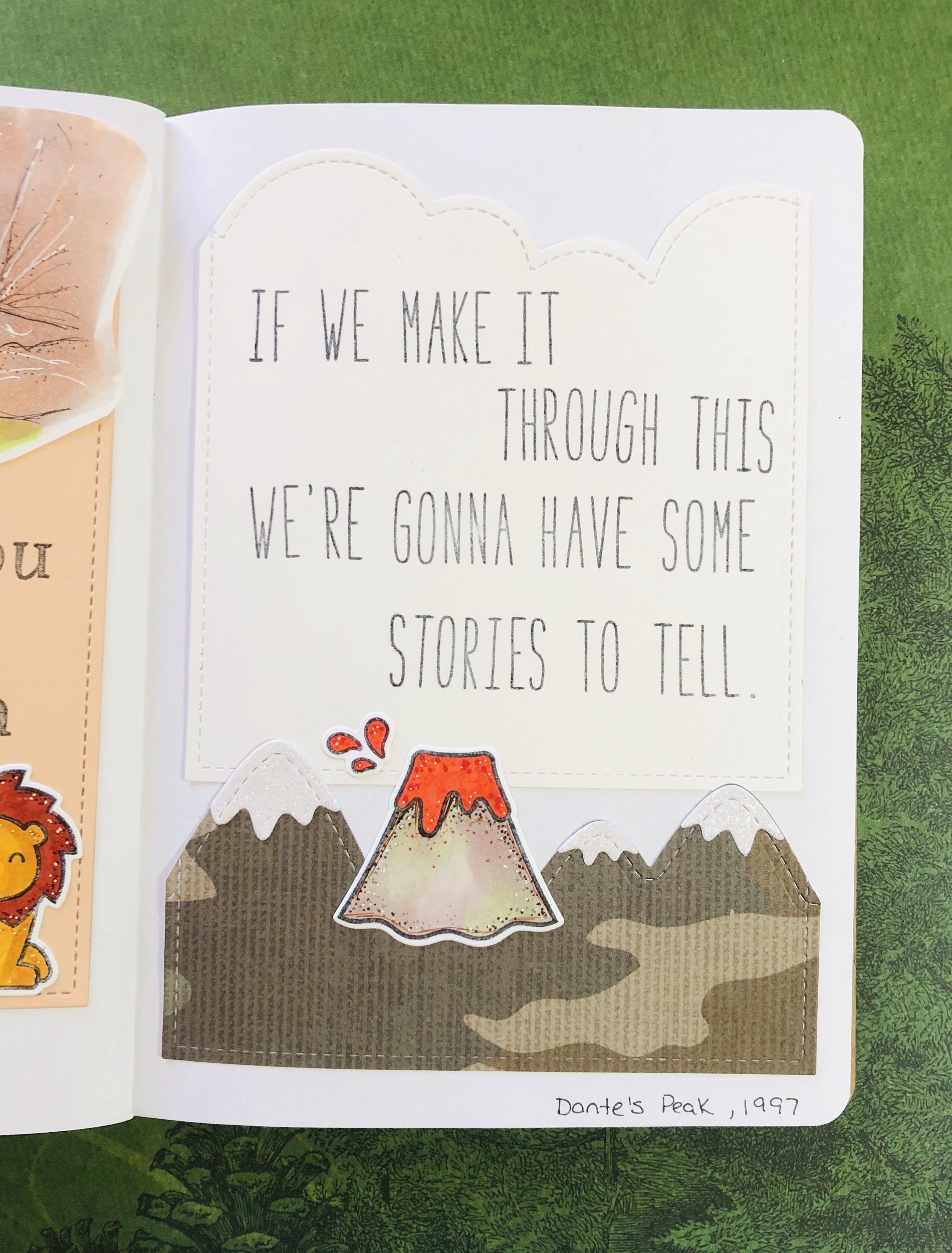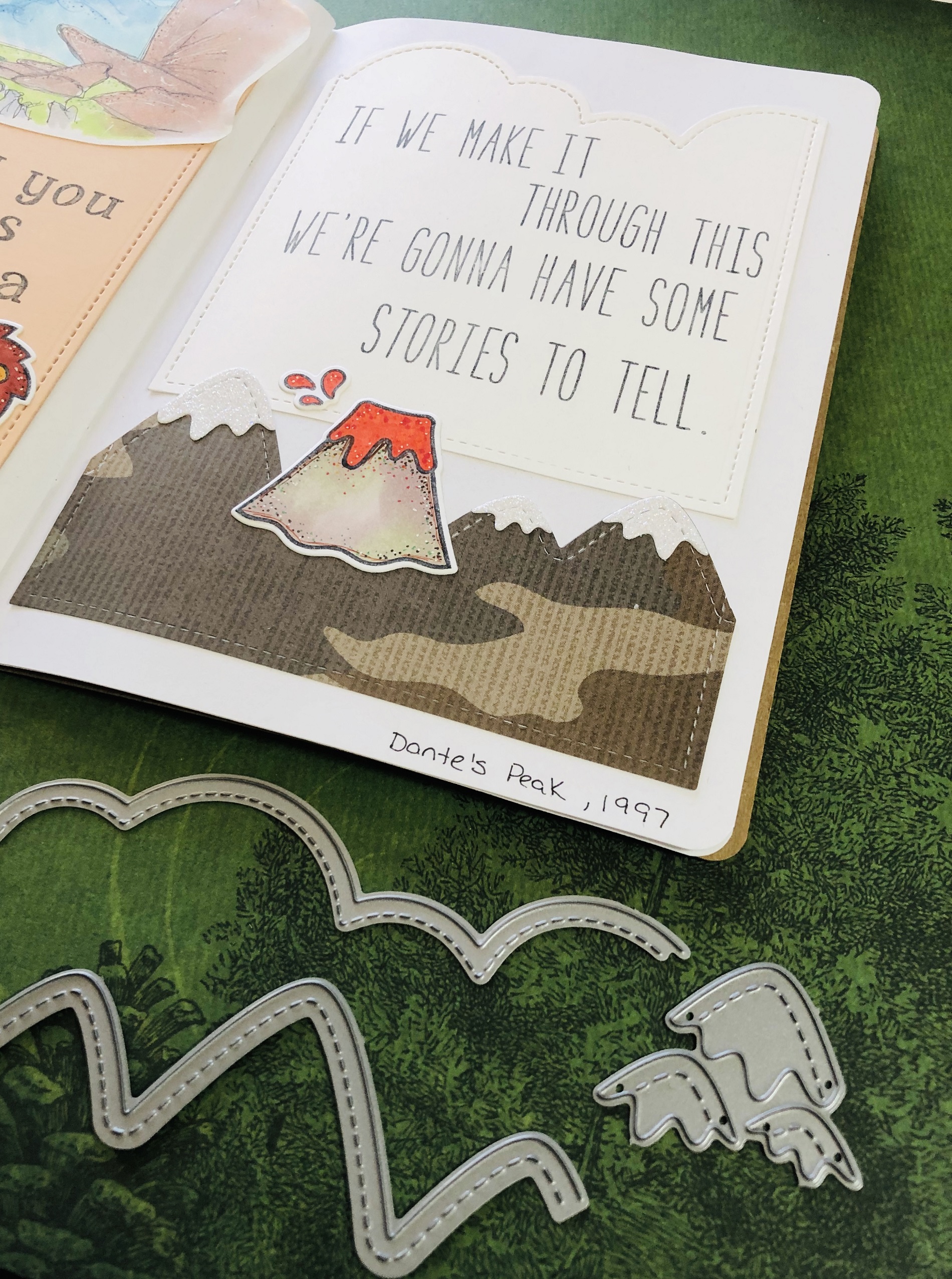 Leadership Lesson - What's your story?
I walk into my boss's office. Stress level 8. I've made a huge mistake and really dropped the ball and start sharing all the details. I'm a perfectionist and I hate making mistakes. He helps me validate the steps I've taken to correct the situation. Stress level 6. Then he proceeds to tell me a story about a mistake that he made once upon a time and I head back to my desk. Stress level 5.
A good story can help the listener think differently. Leaders use stories to calm people down, amp people up, and everything in between.
Authentic storytelling builds trust and empathy which are key to creating meaningful relationships.
When you meet a new person instead of asking "What do you do?" try asking "What's your story?" You might be surprised what you find out.
Craft Lesson
This section is for anyone who wants to nerd out on some craft supplies.
I stamped the quote using Milos' ABCs and die cut the paper with a Stitched Rectangle Stackable die and a Puffy Cloud Border die. The snowcapped hills were cut using a Stitched Mountain Border die.
Finally, the volcano is from the Rawrsome stamp set and was colored in with my Copic markers and Micron fineliners.
Only 1 more movie to go in my Sketchbook Project book. Stay tuned.
Thanks for reading!
Natasha Tomasik (a.k.a. Natasha As A Service)