Scope creep is a project management term where the project scope just gets bigger and bigger. Most of my craft room projects end up this way.
I purchased a sweet new desk that arrives in 1 to 4 more weeks. Brace yourself for the unboxing and install video! But my deal with myself was that if I bought the desk I'd have to actually start the craft blog so that I could enter some online craft contests.
The scope creep continues... While deciding what crafts to do for my blog my blank sketchbook from The Brooklyn Art Library - The Sketchbook Project arrived and I decided that I would start my blog by writing my sketchbook.
The Premise
I'm on day 154 of being a first time leader and I'm finding that as I watch movies there are leadership lessons I never noticed before (both good and bad). My sketchbook, Crafty Little Leader, contains movie quotes that are subtle leadership lessons paired with cutesy stamp and die cut scenes. Let's get to the pictures!
The Cover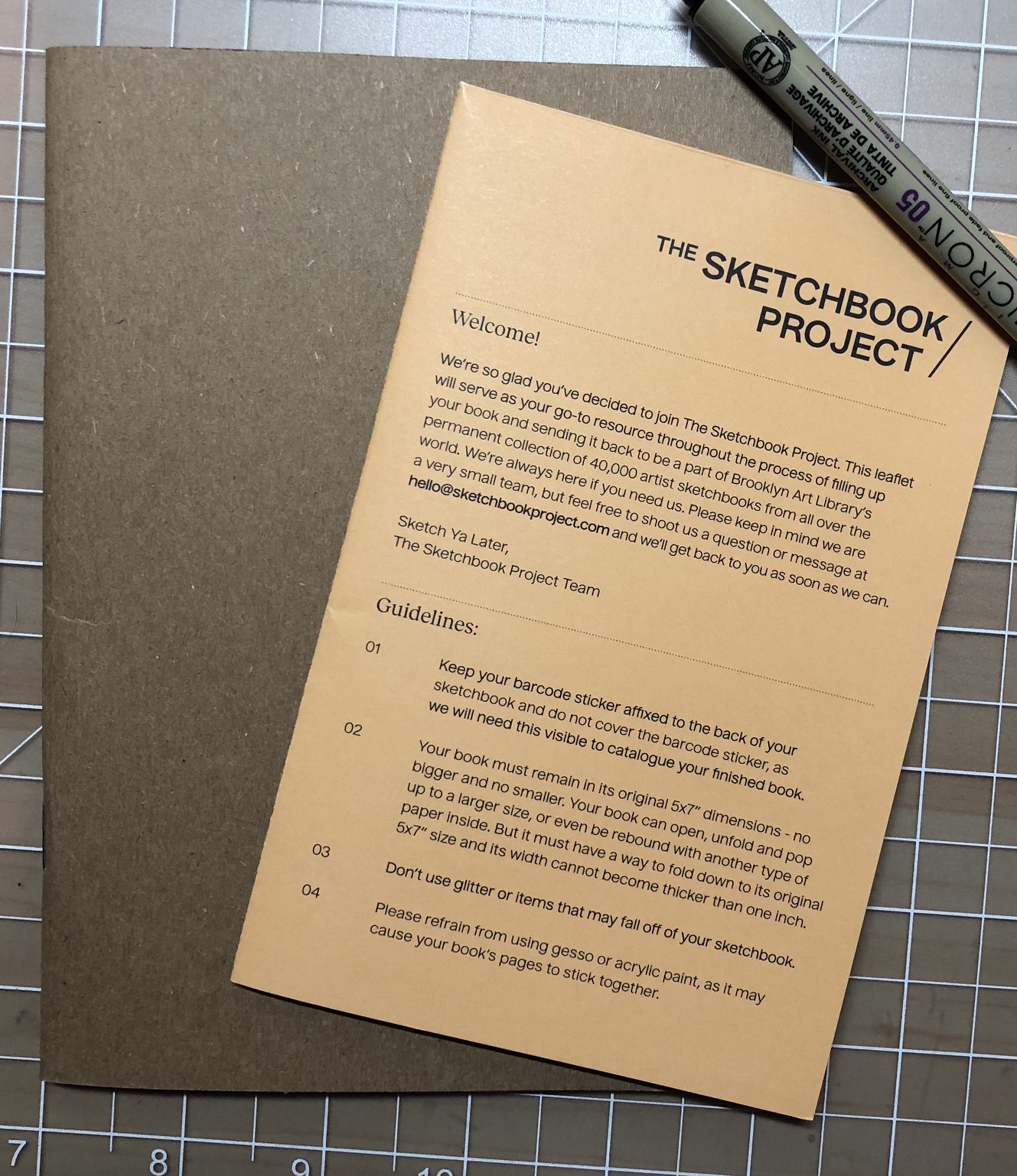 Nothing is as intimidating as a blank slate.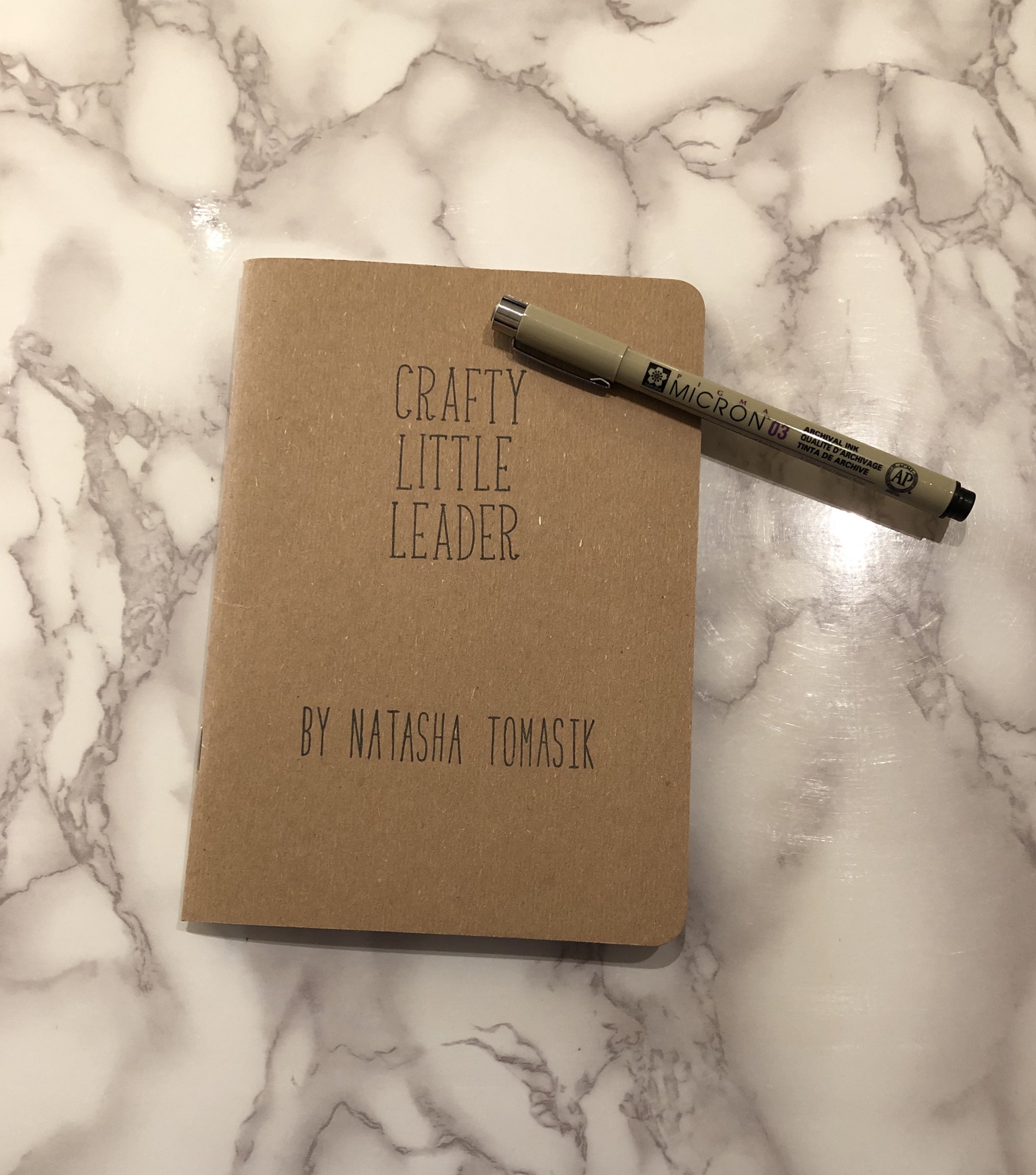 For the cover I used Lawn Fawn Violet's ABCs and Milo's ABCs.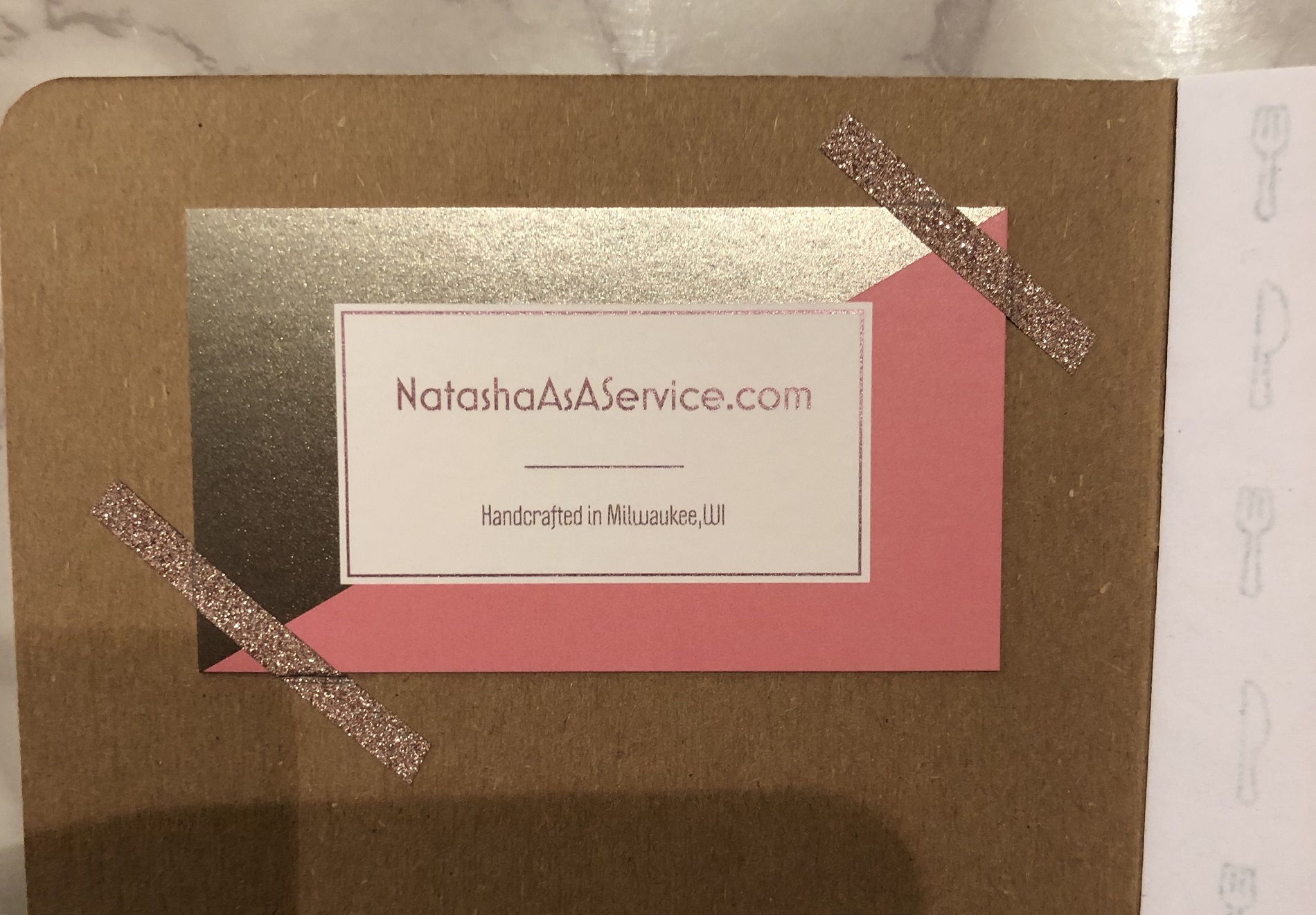 My business card lines the inside cover. I've skipped a page in the front where I'll circle back to a Preface when I'm done.
Page 1 - The Big Lebowski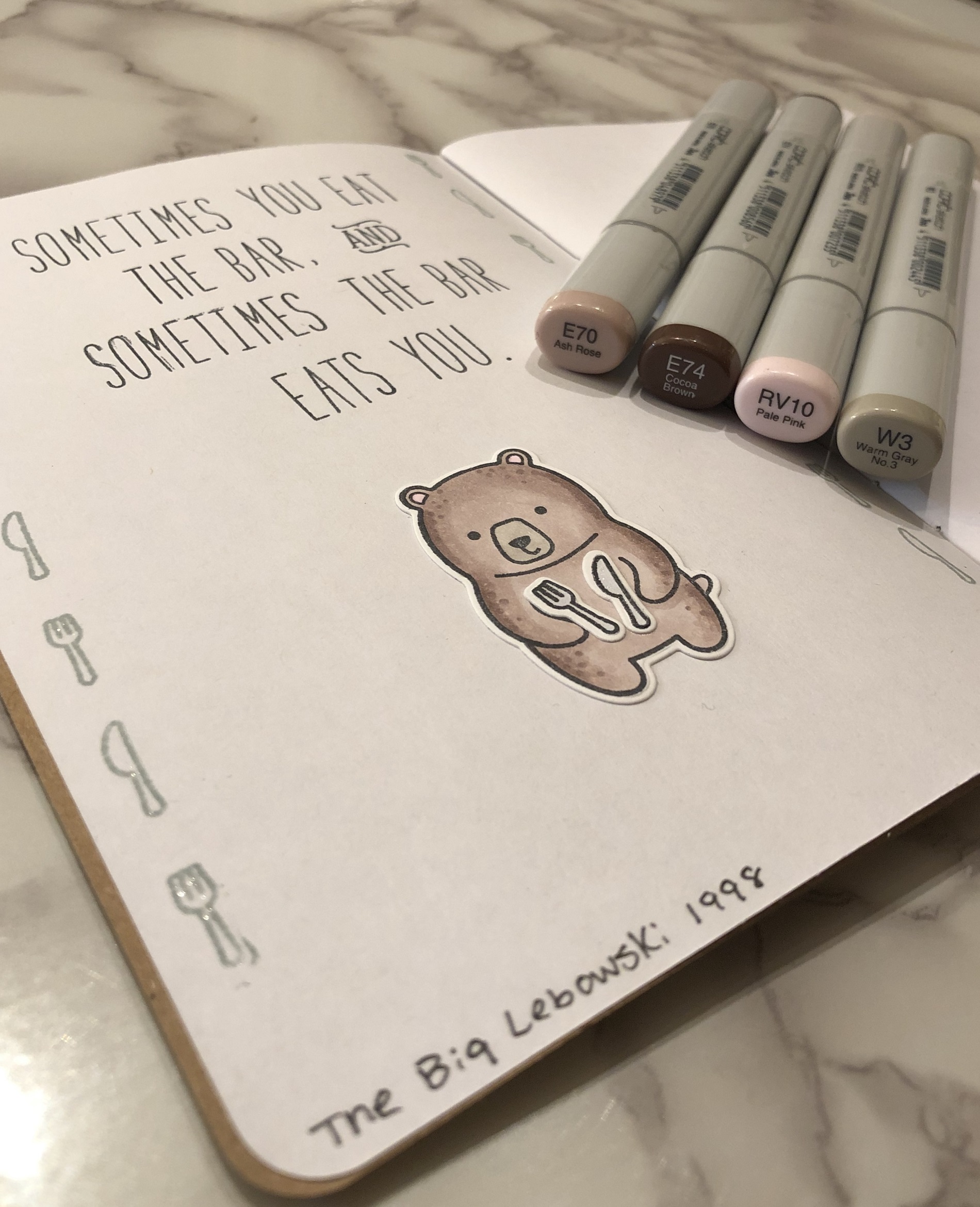 I only recently saw The Big Lebowski for the first time. If you haven't seen the movie the quote is actually about a bear but pronounced with an accent it sounds like bar. Basically, it means you win some and you lose some.
I used Lawn Fawn Milo's ABCs for the quote. The bear, fork, and knife are from Lawn Fawn Party Animal.
Everything was colored in with Copic markers. I added some glitter to the utencils with my Wink of Stella glitter brush pen.
Page 2 - Fight Club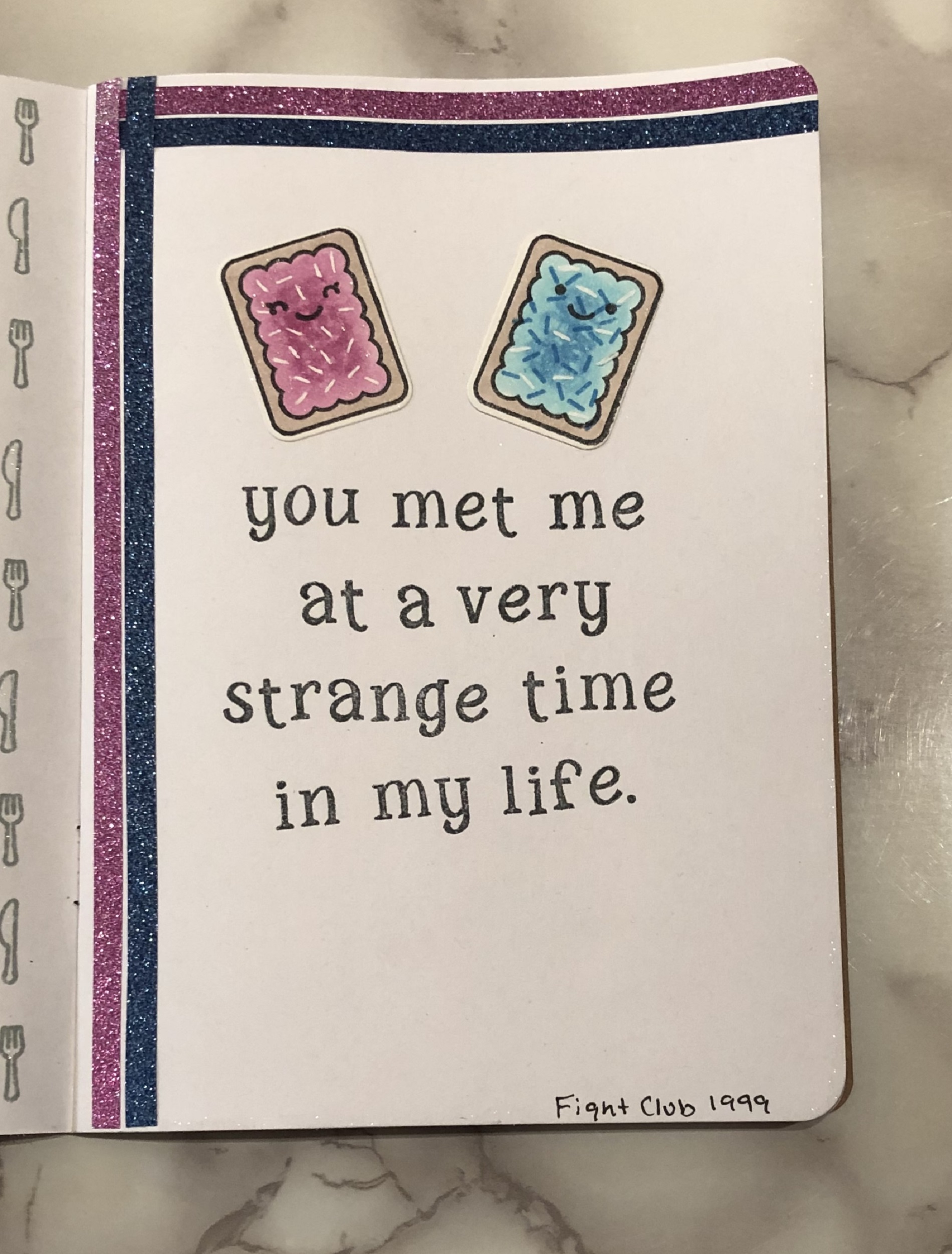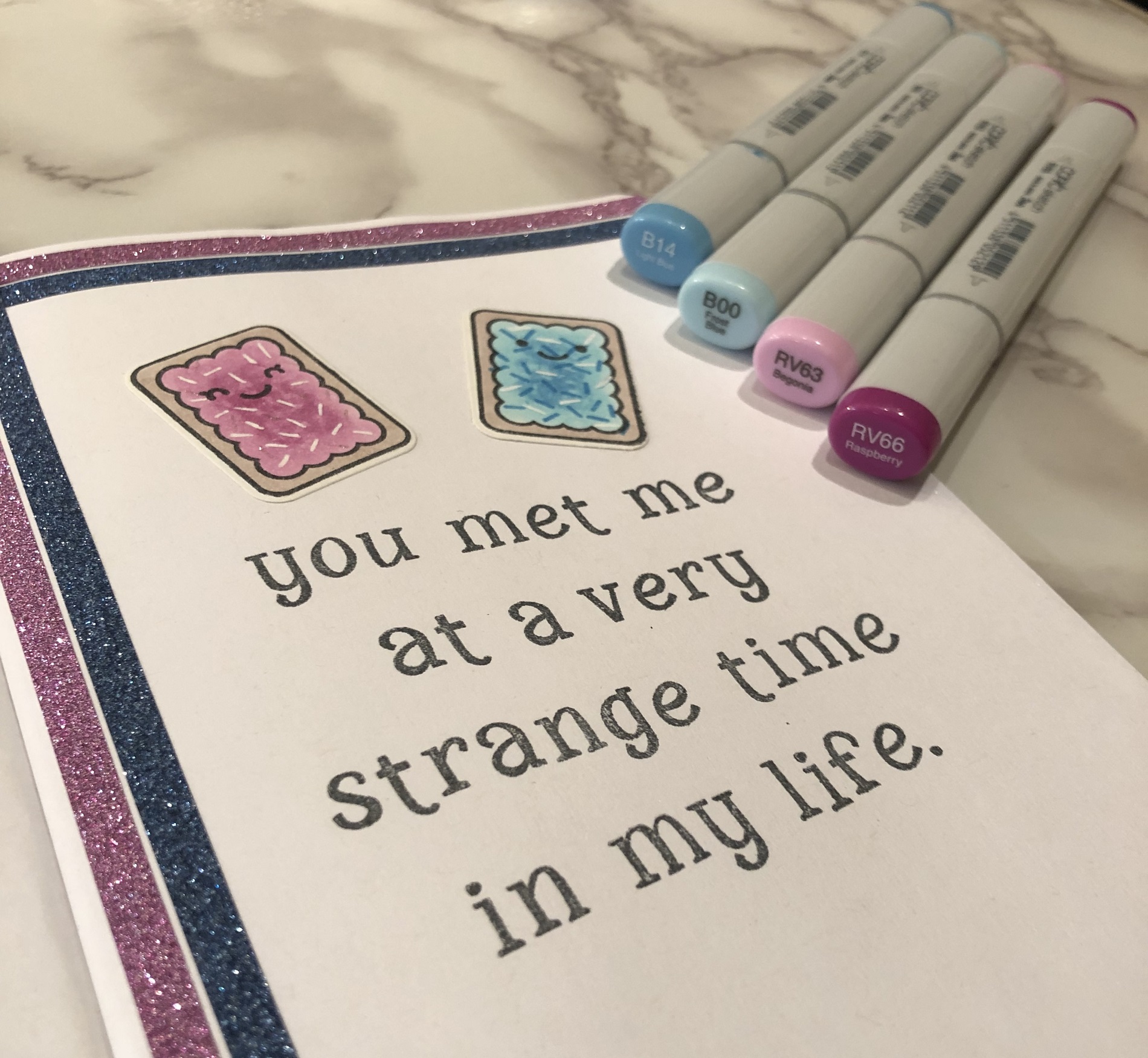 Fight Club is one of my favorite movies of all time. I actually walked down the aisle to a string quartet version of Where is my Mind by the Pixies from the movie. First time leadership is truely a really strange time in my life.
I used Lawn Fawn Riley's ABCs for the quote. The pop tarts are from Lawn Fawn Let's Toast.
I accented the edge of the paper with some glitter washi tape I got for Christmas. Everything was colored in with Copic markers. The sprinkles on the pop tarts were done with my favorite White Gelly Roll pen.
Blog Tech Details
I didn't like the lack of customization available in free tiers of common blog sites. This blog uses Pelican and GitLab CI/CD to manage the infrastructure via CloudFormation and deploy the contents to S3 and CloudFront. There are a ton of free themes and plugins available for Pelican so I'm excited to see how the blog changes over time.
Thanks for reading!
Natasha Tomasik (a.k.a. Natasha As A Service)
Today's post also contains my two entries to the "Happy Little Critters" challenge over at Lawn Fawnatics