NatashaAsAService.com is a leadership blog to inspire creative problem solving.
New Sketchbook and New Job
It's been just over 2 months since I finished my Dream Craft Room Refresh. I actually have done very little crafting in my new craft room because shortly after the refresh an awesome opportunity came up and I accepted a job offer for a company in Atlanta, Georgia.
Natasha As A Service Headquarters is relocating to Atlanta as soon as I can sell my house and find a new home in Atlanta. Until then I'm commuting and spending Monday to Thursday in Atlanta so this will be the last blog post until I unpack all my craft supplies in my new Georgian craft room (hopefully very soon).
I enjoyed creating my movie quote leadership sketchbook, Crafty Little Leader, so much that for book 2 I decided to do music quotes. While I was packing all of my markers and pens last night to my 90s playlist I was inspired to create the first page.
If you're not familiar with the song you can check out the music video at the bottom of the post.
Page 1 - "A Change Would Do You Good" As Performed By Sheryl Crow, 1996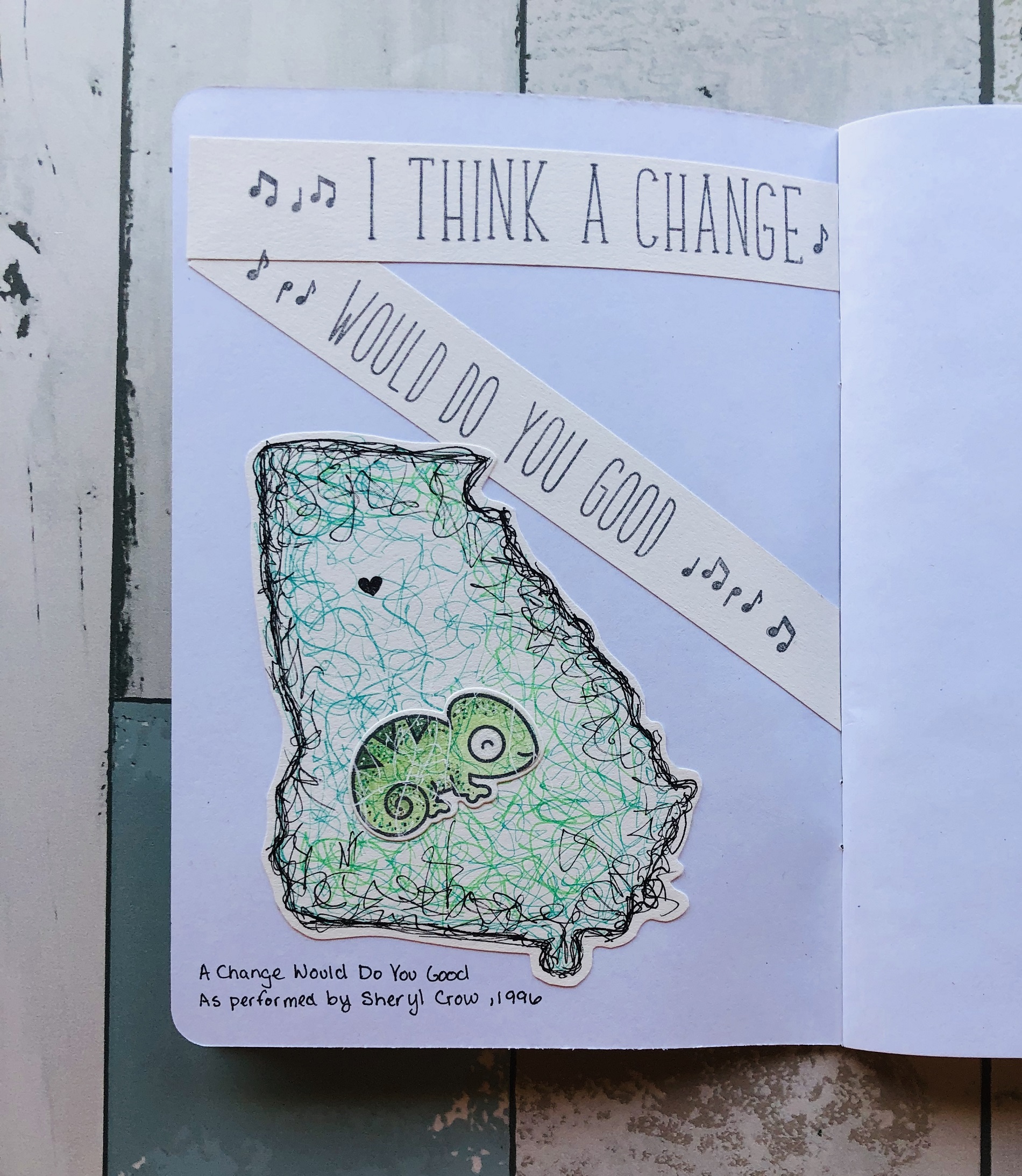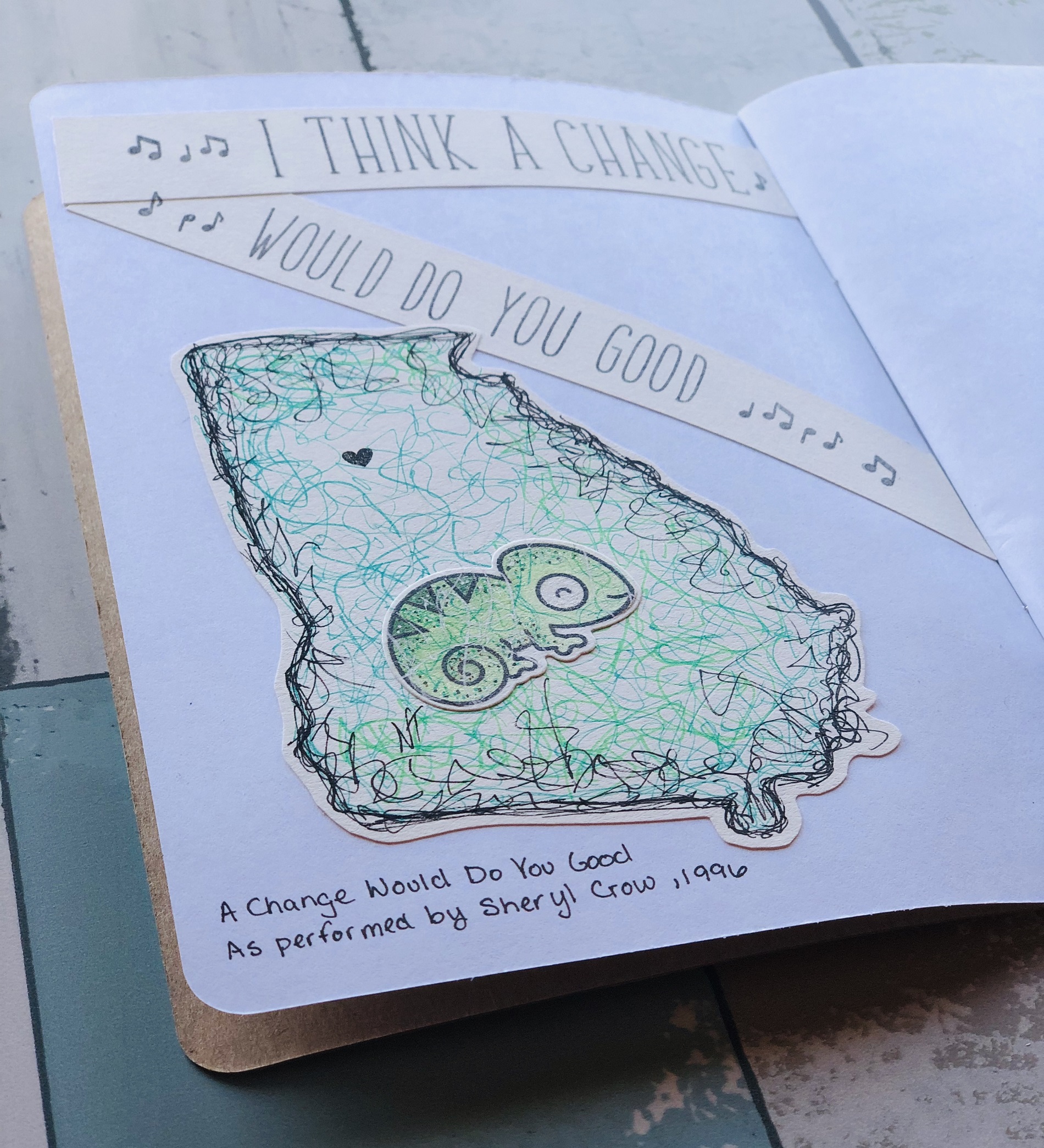 Leadership Lesson - Face Change Head On
Change is a reoccurring theme in this blog because change is a reoccurring theme in life.
It can be easy to get overwhelmed with all the changes that are happening at any given moment. But letting myself get overwhelmed would only make things worse.
I find the best thing I can do when there are lots of moving pieces is to write task lists down (digitally or physically) so that I can prioritize my work. Once my work is prioritized I set a daily goal that is realistic and work towards it. I like to build some extra time into my schedule since things always take 20% longer than expected. :)
When you're facing a HUGE list of things to do, like hypothetically if you decided to sell your house and needed it showing ready in 3 weeks, don't feel bad taking people up on their offers to help. My family and friends have been a huge help in the past few weeks.
Craft Lesson
This section is for anyone who wants to nerd out on some craft supplies.
90% of my craft supplies have been packed so when I got the inspiration to craft last night at 10 pm I didn't have a ton of materials to work with.
The quote was stamped using Violet's ABCs and Milos' ABCs. The music notes are from the Critter Concert stamp set. The chameleon, a change expert, is from the One In A Chameleon stamp set. I colored the chameleon with my Copic markers and Micron fineliners.
I sketched Georgia using my Micron fineliners in black and shades of green. Atlanta feels like a forest of giant trees when I'm driving around which is why I wanted to incorporate green. I went with a very squiggly sketch style since I'm still trying to learn the geography. I definitely had to Google Georgia to be able to sketch it's shape. ;)
Music Video
Just in case you're not familiar with the inspiration song for this blog post:
Today's post also contains my first entry to the "Beautiful Beaches" craft challenge over at Lawn Fawnatics.
Thanks for reading!
Natasha Tomasik (a.k.a. Natasha As A Service)