NatashaAsAService.com is a leadership blog to inspire creative problem solving.
Page 19 and 20 - The Little Mermaid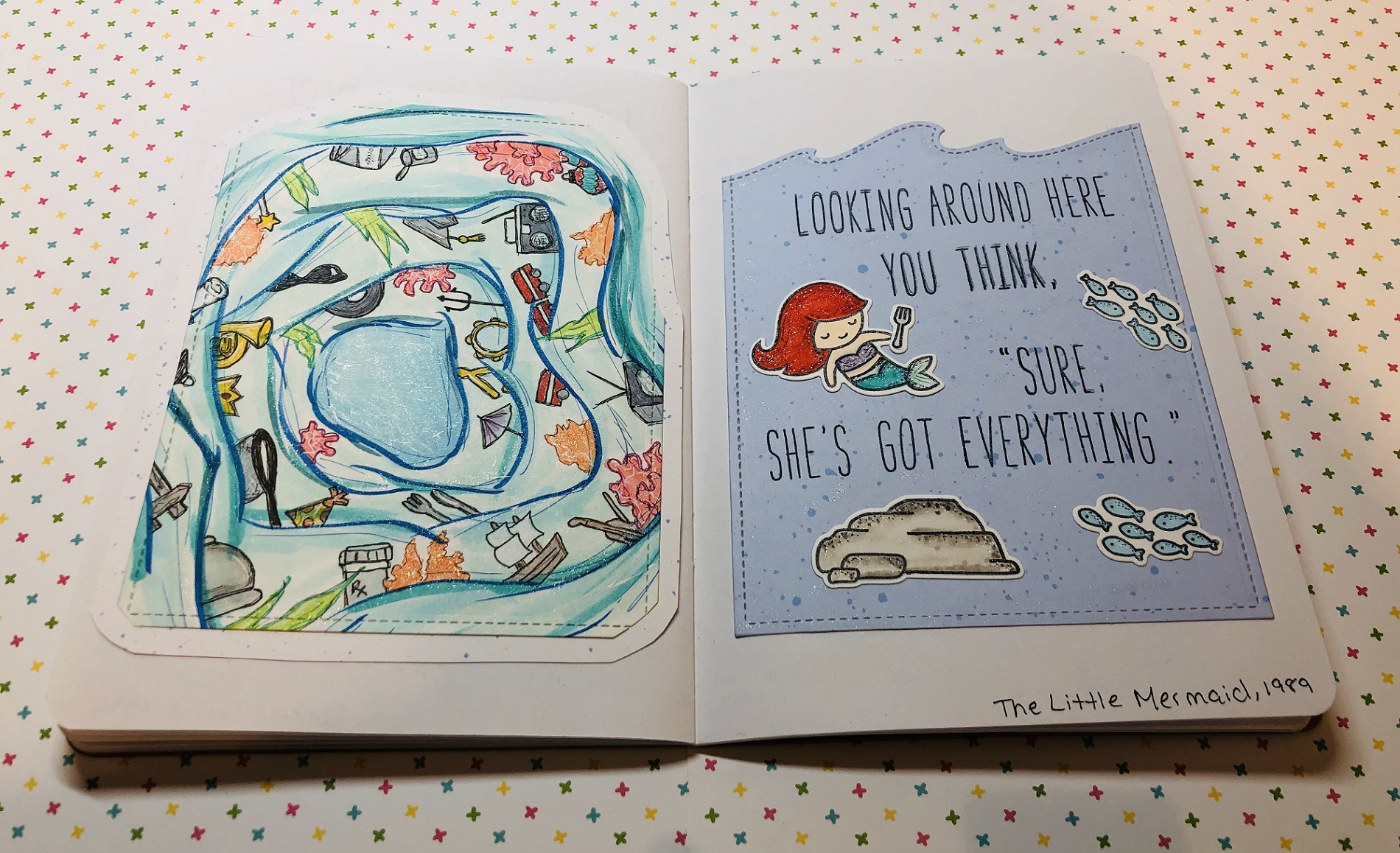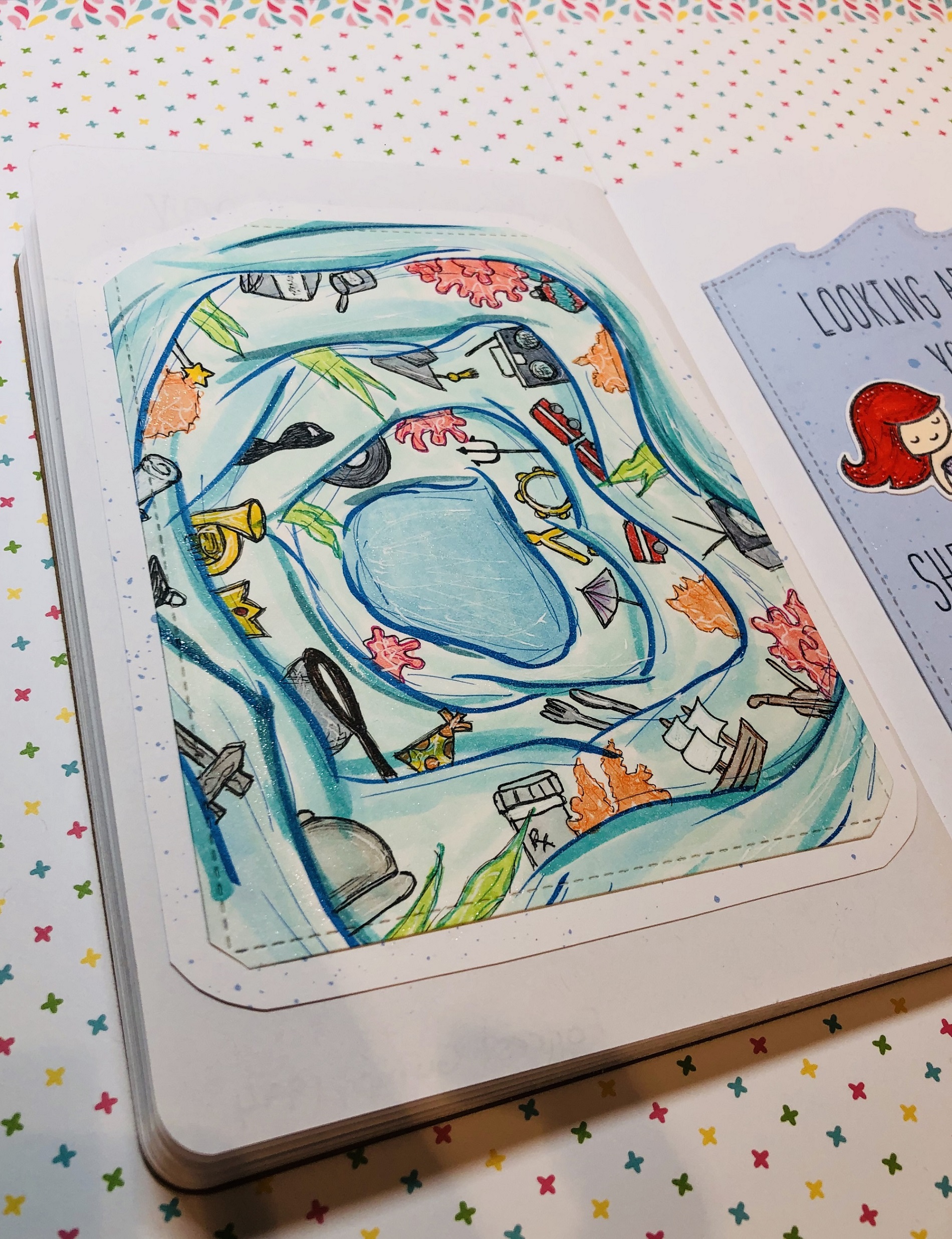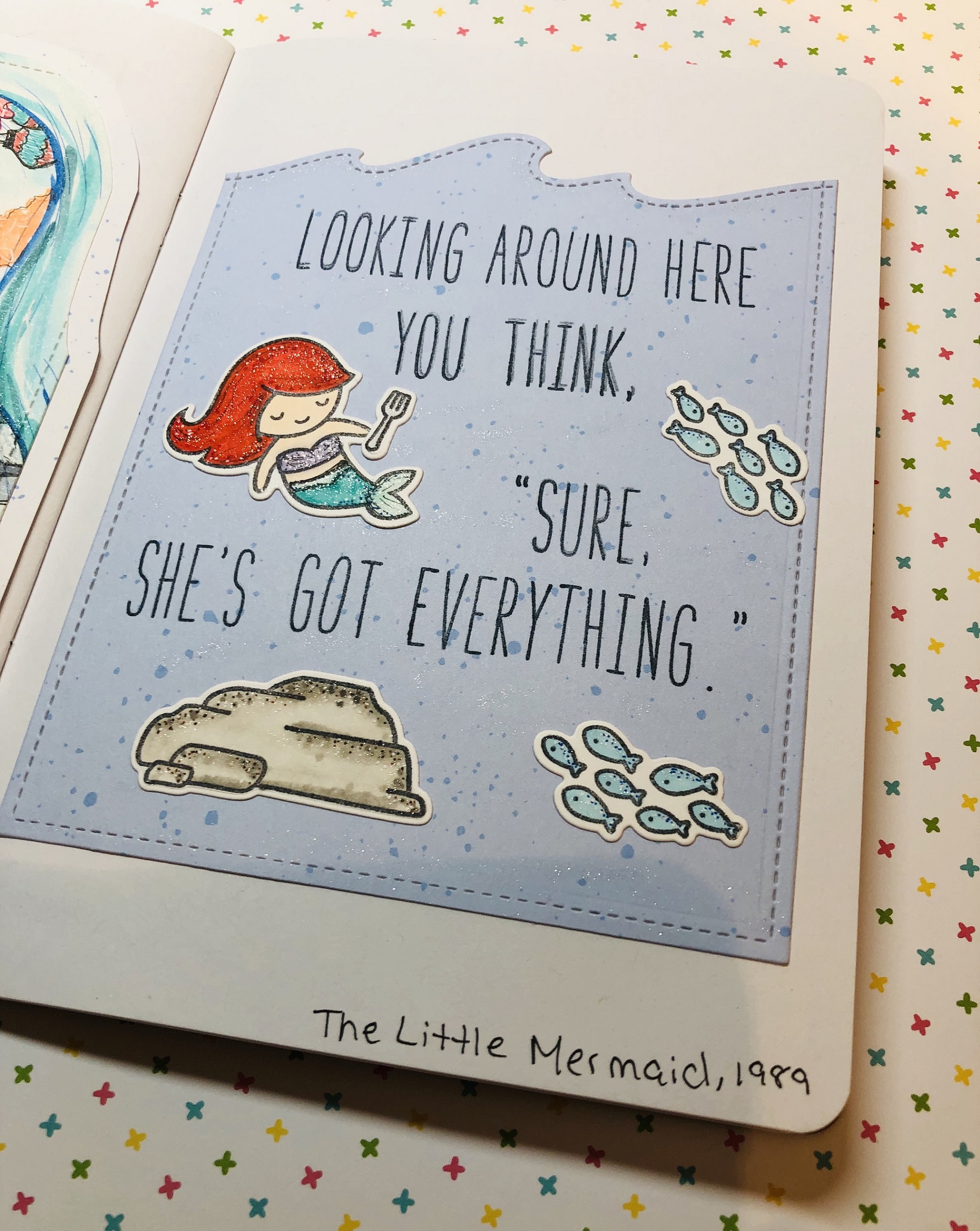 Leadership Lesson - Know What Brings You Joy
It's important that everyone know what people, activities, or things they have access to that bring them joy and energize them. You never know when you'll need to pull yourself out of a funk.
If I'm having a bad day I'll go sit in my craft room or craft closet for a few minutes even if I don't have the time to craft.
There is just something so energizing about a collection of things specifically curated for me. Perhaps I'm living out my childhood dream to be Ariel in The Little Mermaid...
Craft Lesson
This section is for anyone who wants to nerd out on some craft supplies.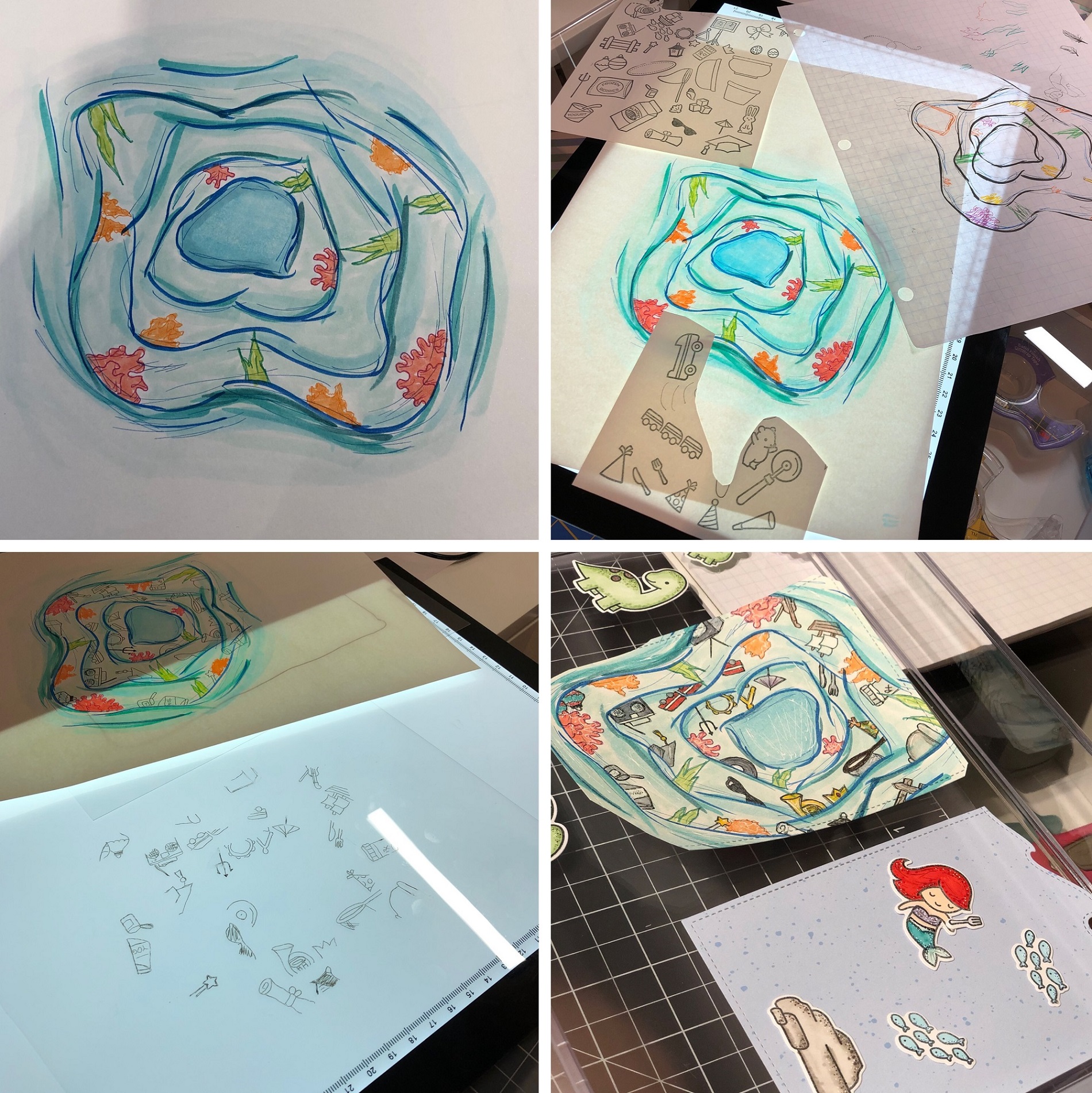 I knew I wanted to sketch Ariel's cavern of wonders for the backdrop of this page. For the trinkets I basically stamped a bunch of random accessories from various stamp sets onto scrap paper so I could trace them into the rocks using my light box. I tried to pick things that might end up in the bottom of the ocean. Everything was colored in with my Copic markers, Micron fineliners, and white Gelly Roll pen. The sketch was mounted on a sheet from the Spiffy Speckles paper collection.
For the quote I used Milos' ABCs on a blue piece of paper from the Spiffy Speckles collection. The background is a Stitched Rectangle Stackable layered with the Stitched Wave Border die.
The mermaid, fish, and rock are from the Mermaid For You stamp set and were colored in with Copics and Micron fineliners.
I worked on these pages over about 3 days but it was a labor of love in the place that I love: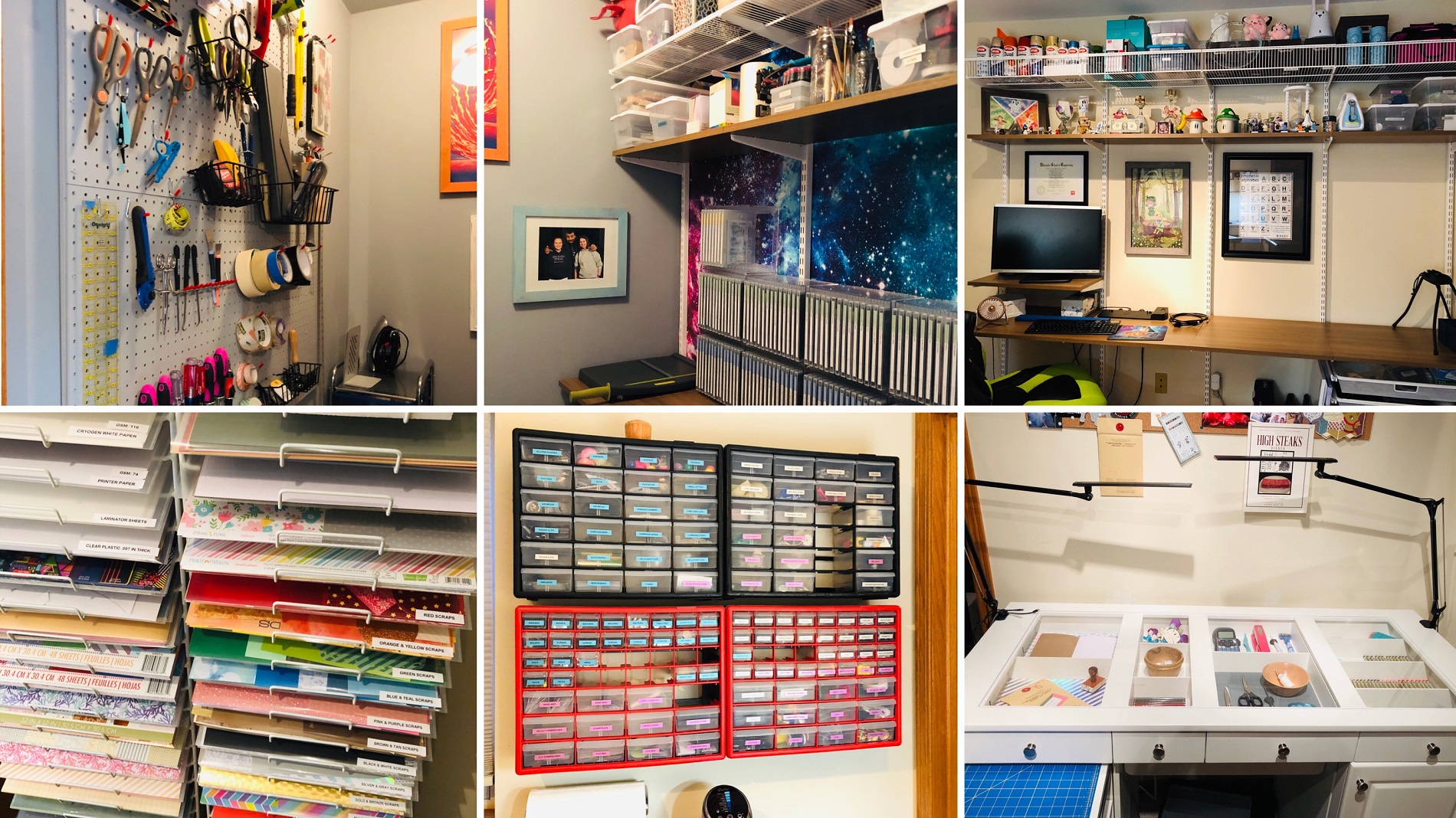 Thanks for reading!
Natasha Tomasik (a.k.a. Natasha As A Service)