A short post because I may have a case of the Mondays. My Swingline stapler is pink but it will have to do.
Page 6 - Office Space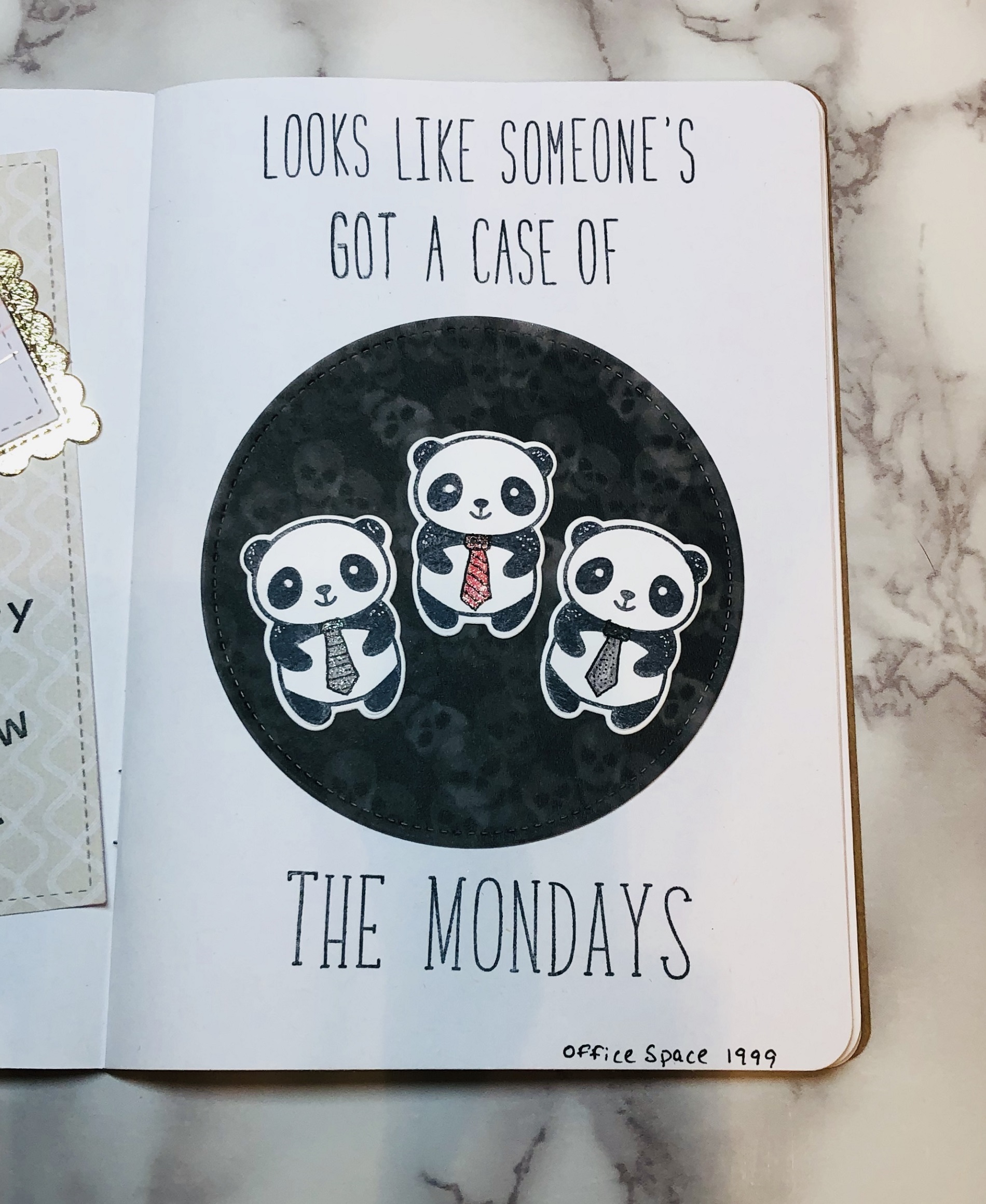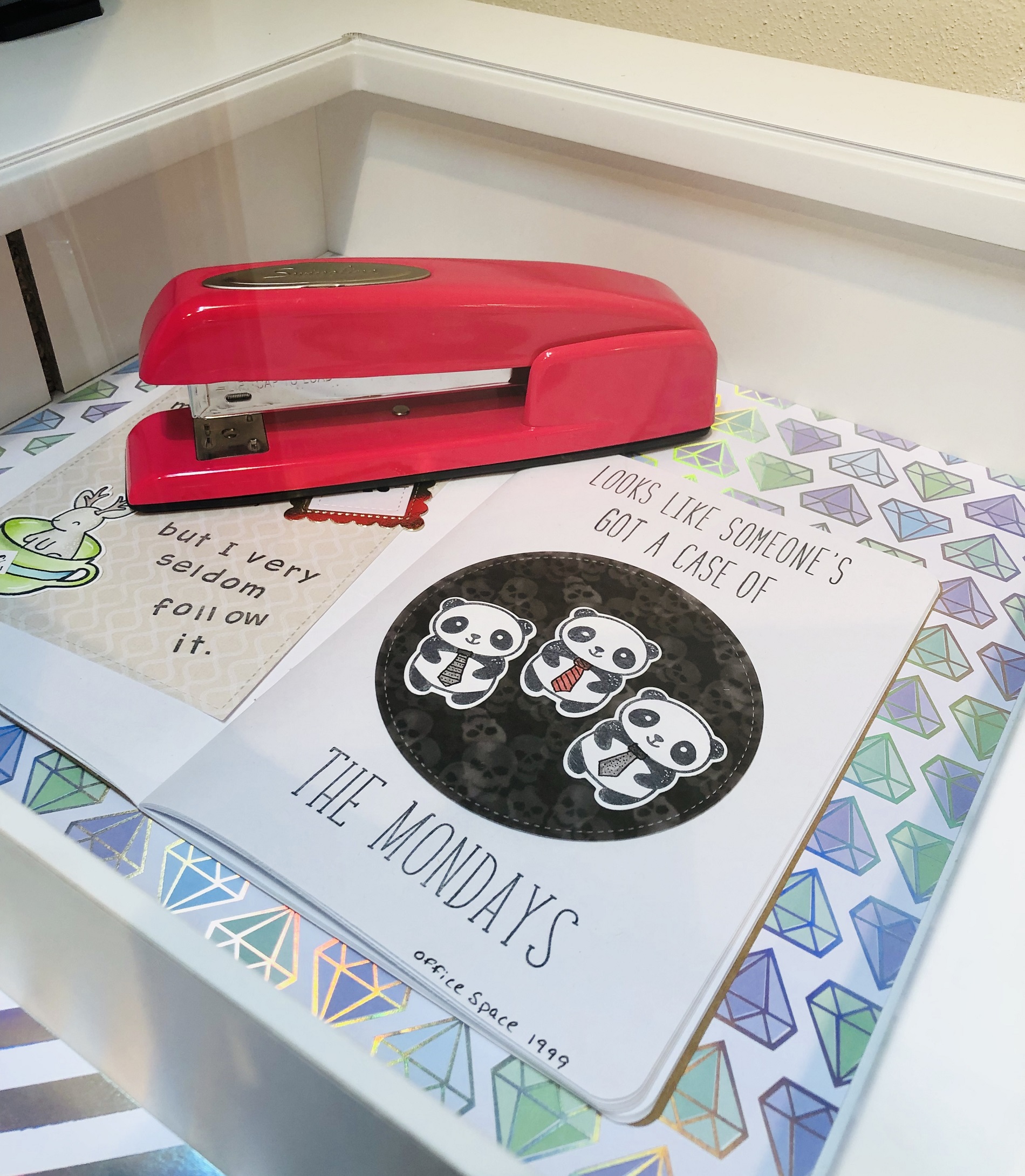 React with the emoji at the bottom of the page if you can relate to today's post. No login is required to react to the post.
I used Lawn Fawn Milos's ABCs and Lawn Fawn Violet's ABCs for the quote.
The background is a Lawn Fawn Outside In Stitched Circle Stackable.
The panda was the Lawn Fawn 2018 birthday month stamp. I added the ties with my Micron fine liner pens and colored them in with Copic Atyou Spica glitter pens.
Useless fact of the day: the Spica glitter pens are named for the brightest star in the constellation Virgo, and the 15th brightest star in the nighttime sky. Shine bright my friends!
Thanks for reading!
Natasha Tomasik (a.k.a. Natasha As A Service)