I'm restructuring my blog posts a bit. I'll give more details on the reasons behind the pivot in an upcoming blog post. Long story short NatashaAsAService.com is now a leadership blog to inspire creative problem solving.
Page 7 and 8 - The Royal Tenenbaums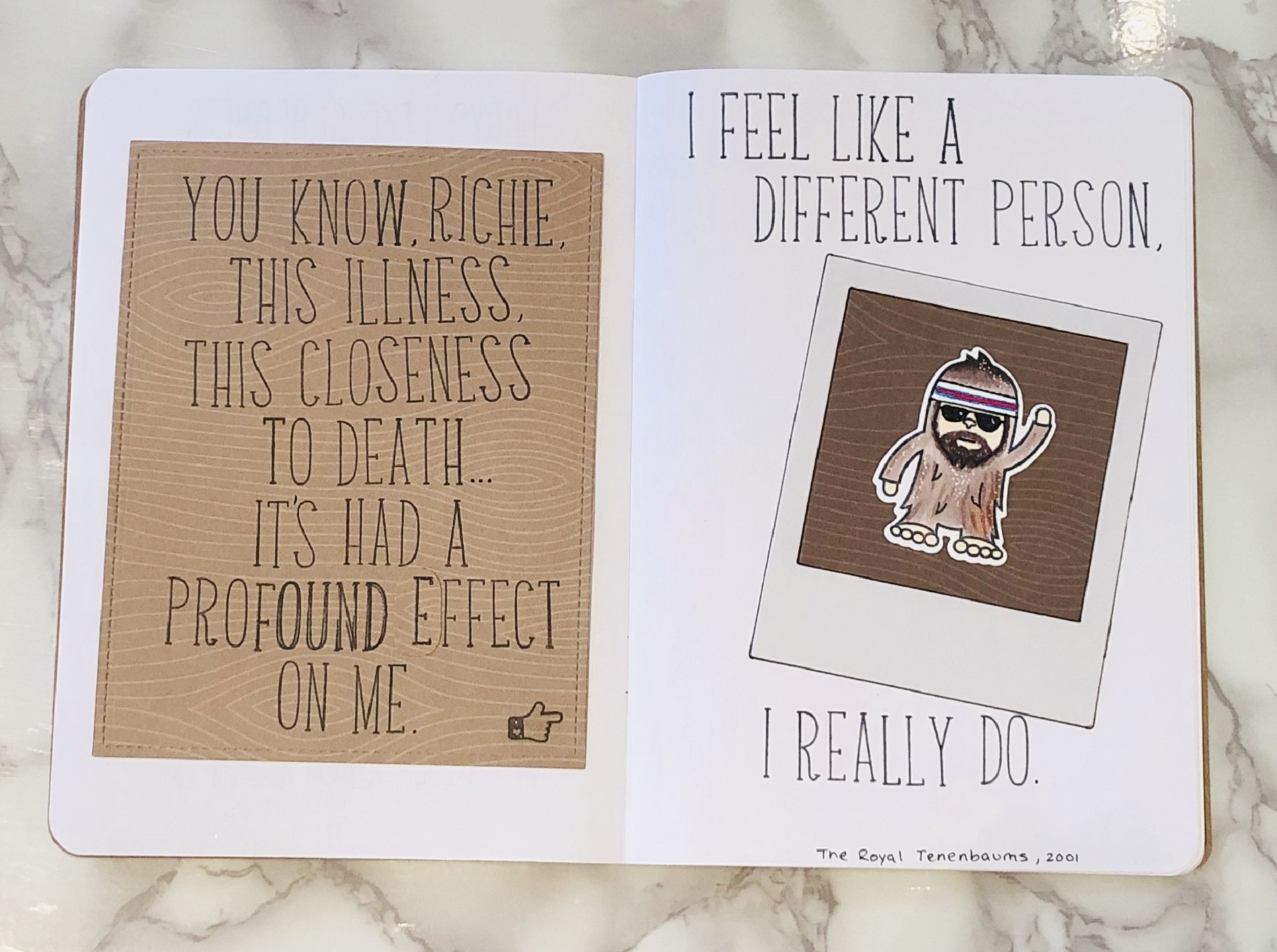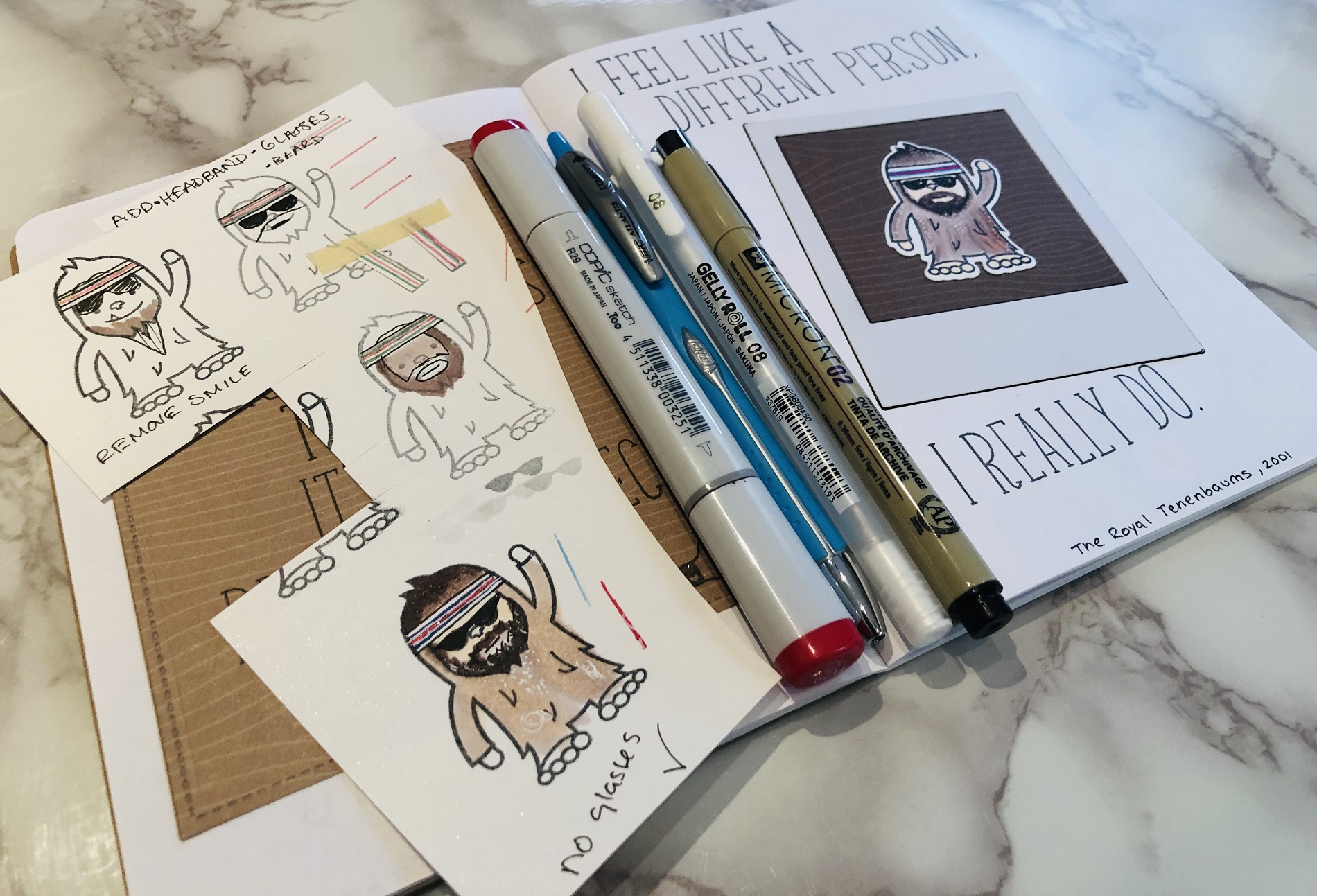 Leadership Lesson - Plate Management
I didn't get the flu or cold last season. Being sick this past week was weird.
Usually my mind is my limiting factor. I get too mentally tired to start/finish/do thing X. I had to think more about my priorities when it was my body that was my limiting factor. If I only have 10% of my normal capacity, what do I prioritize?
The fact that I was able to rapidly pause 90% of my work for a day got me thinking that I'm probably not using my time as effectively as I could. That type of thought usually means it's time to take a good look at my plate. You can check out my Medium article about how I do plate management here: The Plate Exercise
Like Royal Tenenbaum I was never actually dying but I did gain some new perspective.
I'm no Wes Anderson but I really loved how these pages turned out. Let me know what you think!
Craft Lesson
This section is for anyone who wants to nerd out on some craft supplies.
I don't like a ton of Wes Anderson films but the visual experince they provide is still very appealing to me. I love the crisp white lines of those red Adidas tracksuits against that peculiar pastel palette in The Royal Tenenbaums.
Worried I wouldn't do Wes justice with a single page I decided to do my first multi-page movie quote.
The quote is Violet's ABCs on a Stitched Rectangle Stackable using paper from the Knock on Wood Collection. You may notice my little typo correction. I was proofing my post and realized that the Rotten Tomatoes page had used the word "affect" and not "effect". I decided to roll with it and not re-do the whole quote because it was a ton of letters to hand align again.
A Fog Cardstock Say Cheese Lawn Cuts polaroid frame seemed fitting for my interpretation of Richie.
Using an iterative approach I changed the bigfoot Loveable Legend stamp into a characterization of Richie. My Micron fineliners and copics helped me add the iconic sweatband, aviators, and beard. You can see some of the rough drafts I made to get the elements and colors right in the second picture.
Thanks for reading!
Natasha Tomasik (a.k.a. Natasha As A Service)