NatashaAsAService.com is a leadership blog to inspire creative problem solving.
Page 23 - What A Girl Wants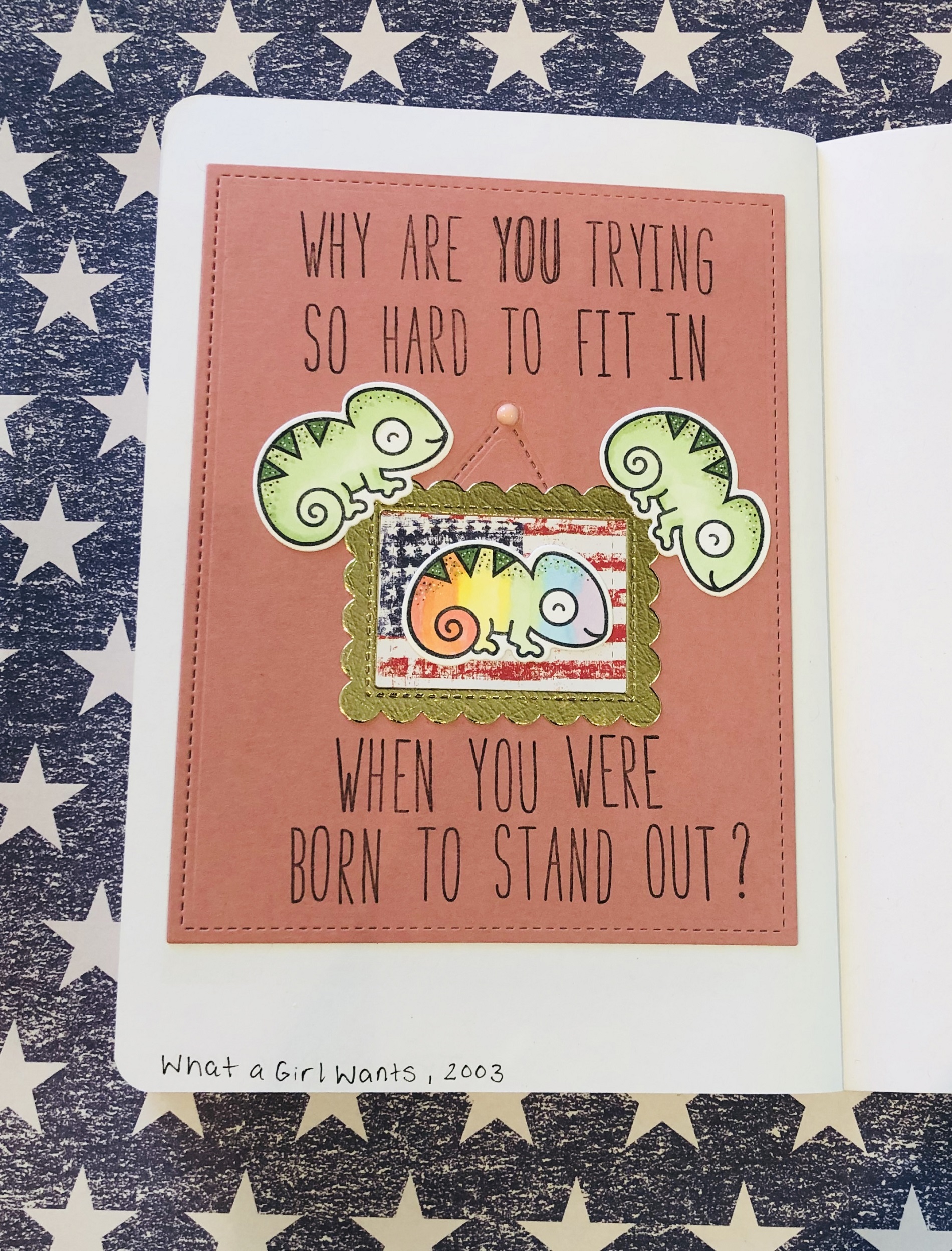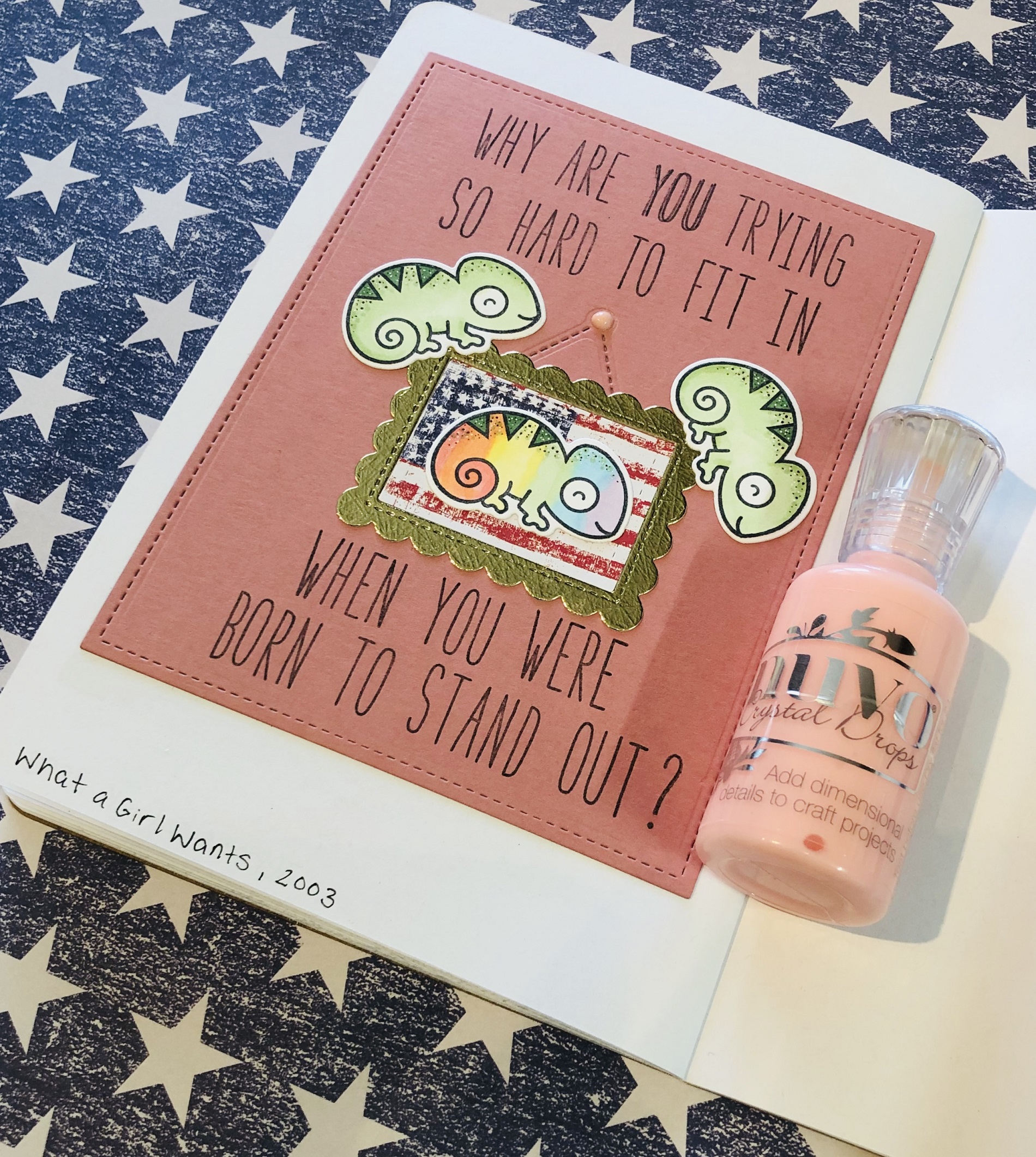 Leadership Lesson - Embrace What Makes You Different
Early in my career I would never talk about my crafting at work. I had it in my head that being known as an "artist" somehow made me less of an "engineer".
What I have learned over time is that being an artist actually makes me a stronger engineer. Diversity in thinking is incredibly important to building elegant solutions with your team. If everyone thinks the same we'll have the same blind spots in our output. Embrace productive conflict over artificial harmony.
Be proud of being different. Seek to learn from the things that make your coworkers different.
Craft Lesson
This section is for anyone who wants to nerd out on some craft supplies.
These cute little chameleons are from the One In A Chameleon stamp set. I've actually done this particular pattern of chameleon before in some magnets that I made for my mother-in-law in July 2018. They were colored in with my Copic markers and Micron fineliners. Here is what the magnets looked like 9 months ago: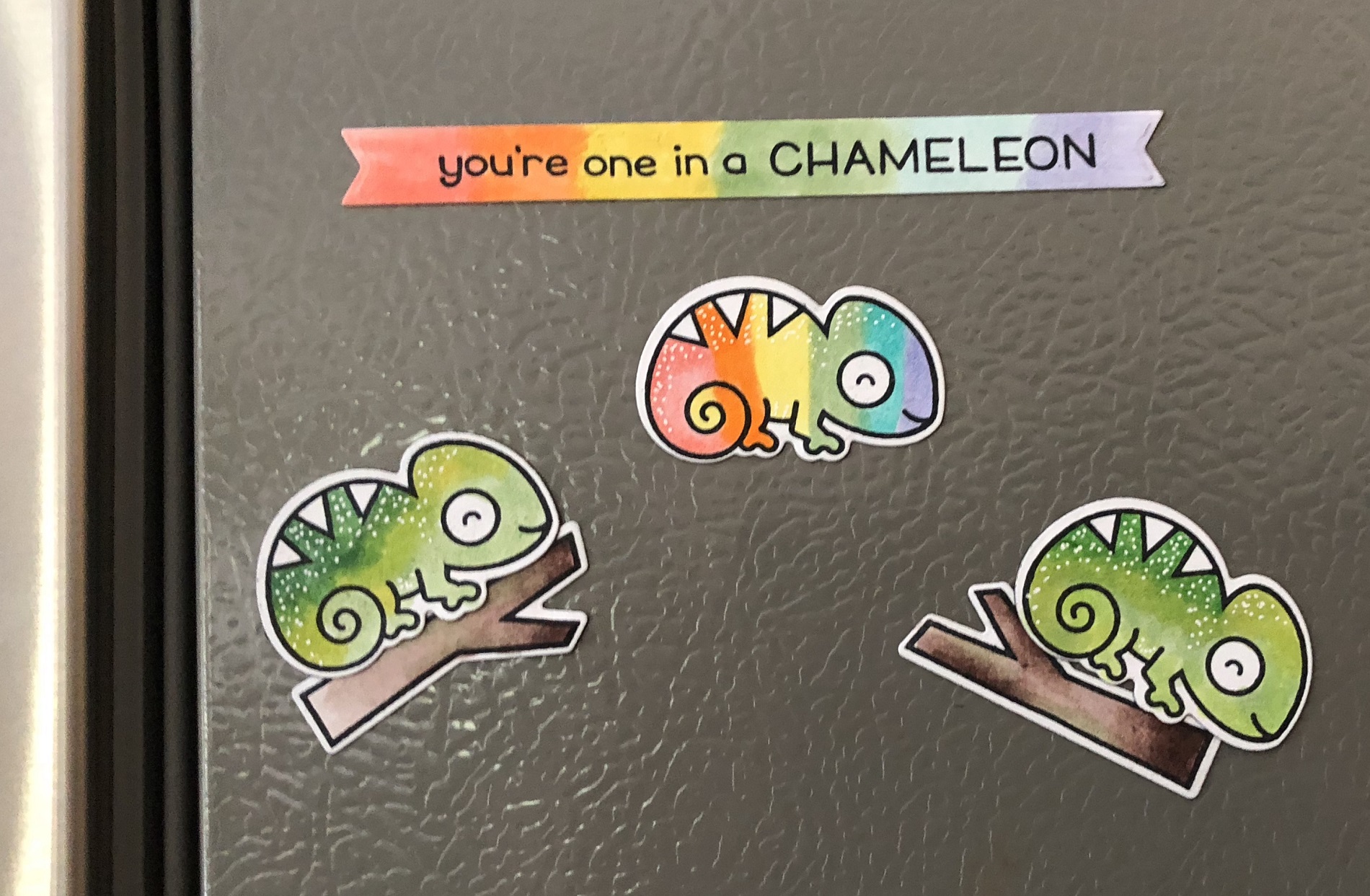 The background is a Stitched Rectangle Stackable cut into Pencil Eraser Cardstock. The quote is Milos' ABCs.
For the gold frame and stitched hanger I used the Mini Picture Frames die set. The dot "holding" the frame in place is Nuvo Crystal Drops in Bubblegum Blush.
Thanks for reading!
Natasha Tomasik (a.k.a. Natasha As A Service)