NatashaAsAService.com is a leadership blog to inspire creative problem solving.
Greetings From Georgia
It's been 7 months since I started my new job in Georgia and 5 months since I officially moved here.
I'm finally picking back up on the sequel to my leadership sketchbook, Crafty Little Leader. This time the sketchbook will center around music quotes. Warning: If you dislike 90s music this blog may not be for you.
If you're not familiar with the inspiration song for this post you can check out the music video at the bottom of the page.
Page 2 - "Basket Case" As Performed By Green Day, 1994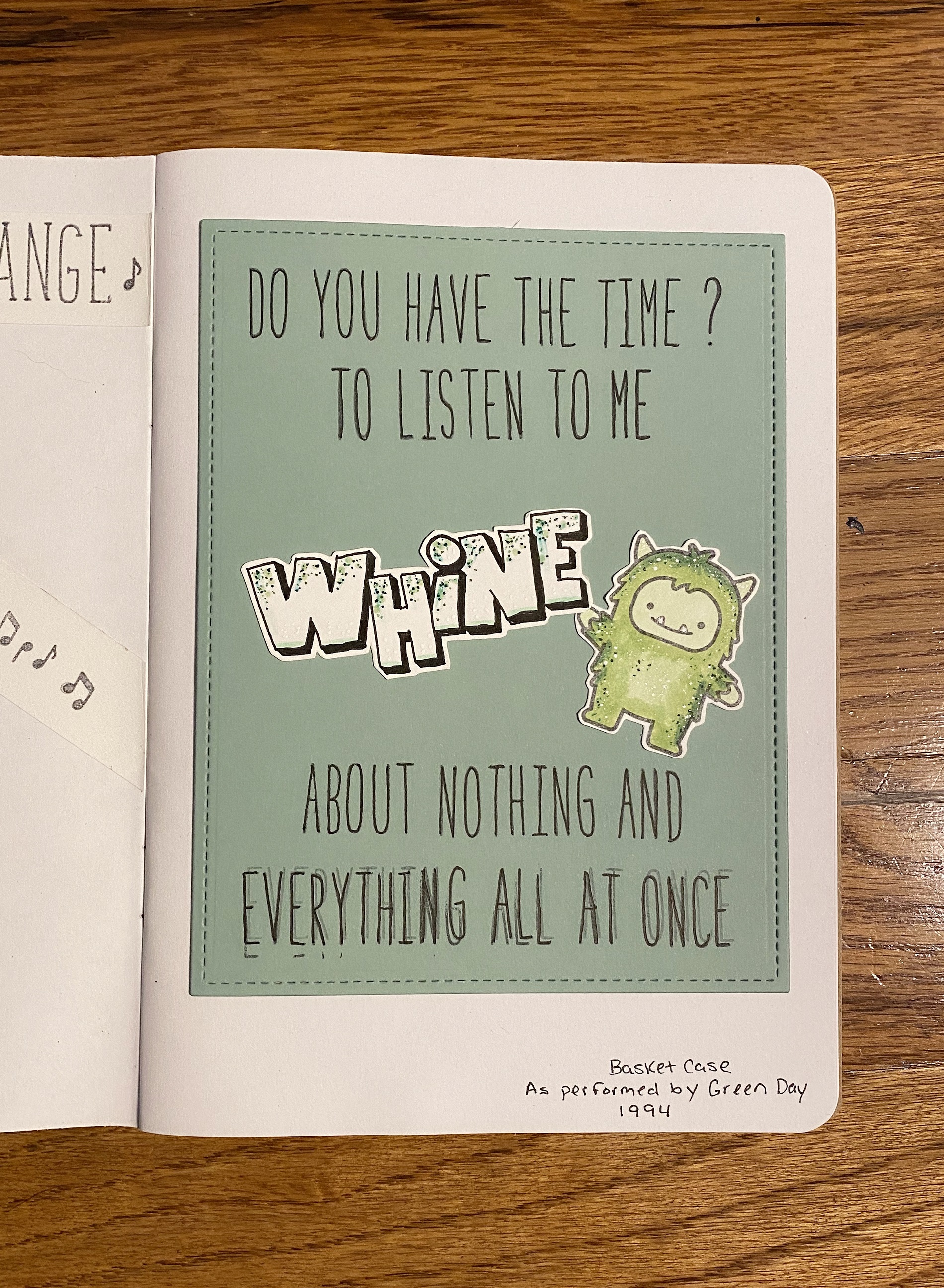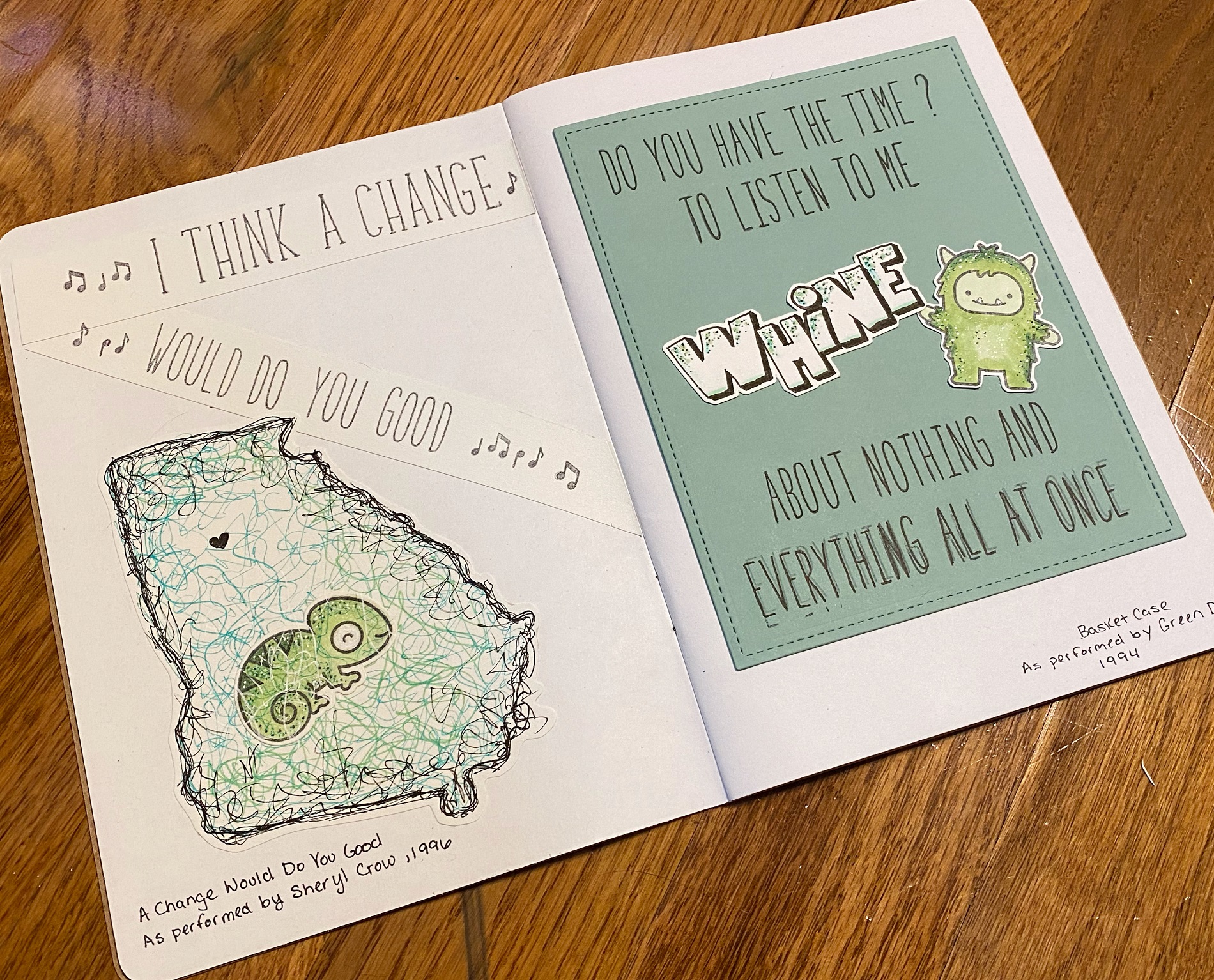 Leadership Lesson - Quit Being So Melodramatic
Why has it been so long since you've heard from me? Milwaukee and my job were such a deep part of my personal brand that I wasn't quite sure who I was in Atlanta. How could I possibly blog authentically if I'm not even sure who I am anymore. What do I say when I'm so discombobulated from relocation and the joys and troubles of new homeownership?
I recently had an amazing opportunity to represent my company at an industry event in Washington, DC. I met a lot of great people and was surprised to learn just how many people had at some point relocated for some reason. One transplant said to me, "You'll be surprised how much stronger you become when you relocate and can't rely on what you've always known." And that's when it hit me... My personal brand of being a creative problem solver and thought leader is not based on where I am physically but mentally.
In that moment I knew I had gotten over myself and dropped the melodrama. I can now officially blog again because this is authentically where I'm at right now regardless of who relates. I look forward to sharing more of my reflections but mostly I look forward to reading these posts years down the line and seeing how much stronger I am because of my decision to relocate.
Craft Lesson
This section is for anyone who wants to nerd out on some craft supplies.
The quote was stamped using Milos' ABCs. I hand sketched the word "whine" with my Micron fineliners. The adorable yeti is from the Yeti or Not stamp set and was colored in with my Copic markers and Micron fineliners. I topped everything off with a little glitter from my Wink Of Stella Glitter Brush Pen.
The crafting was completed in my new and improved craft room. Check out my new space: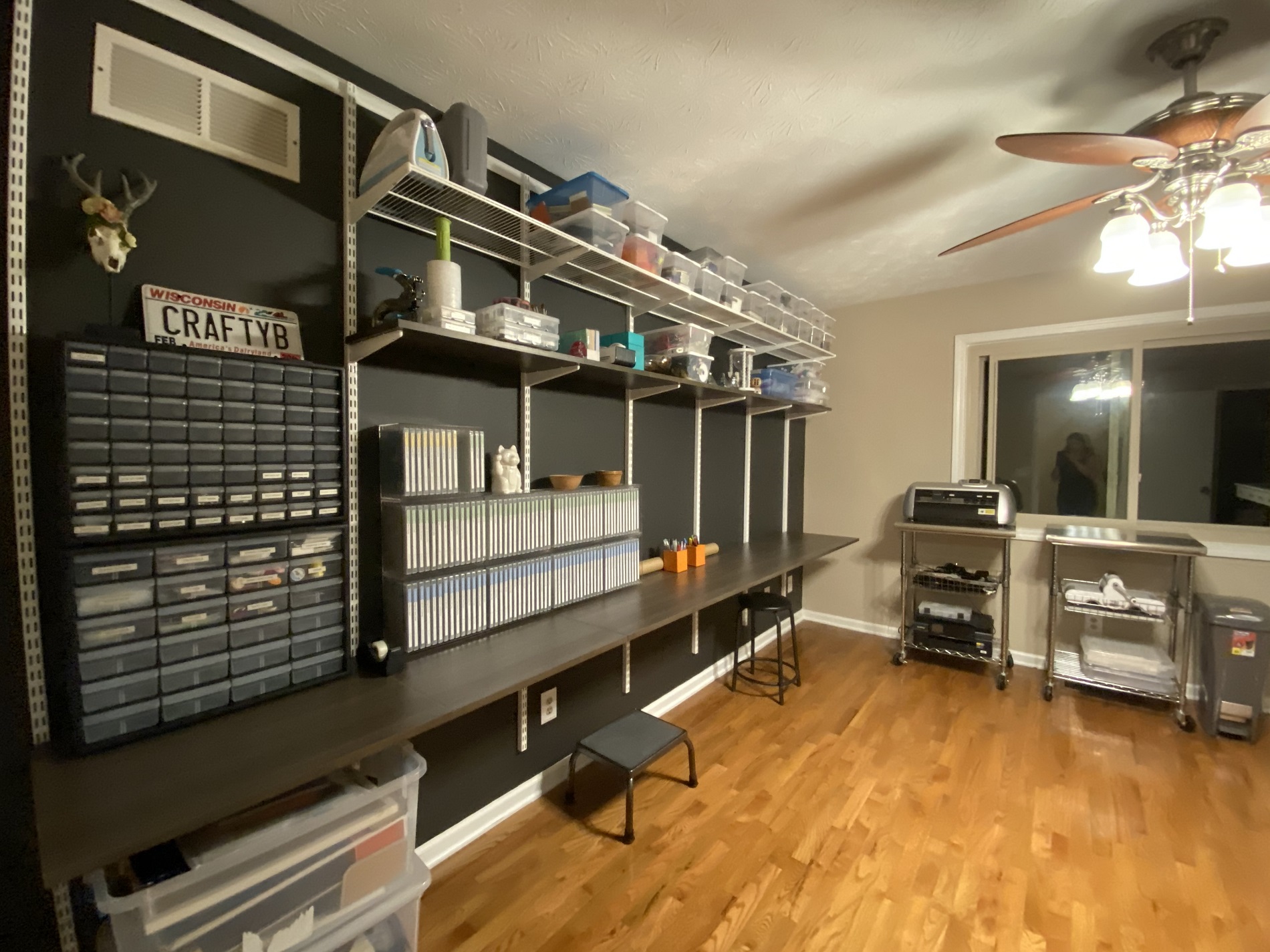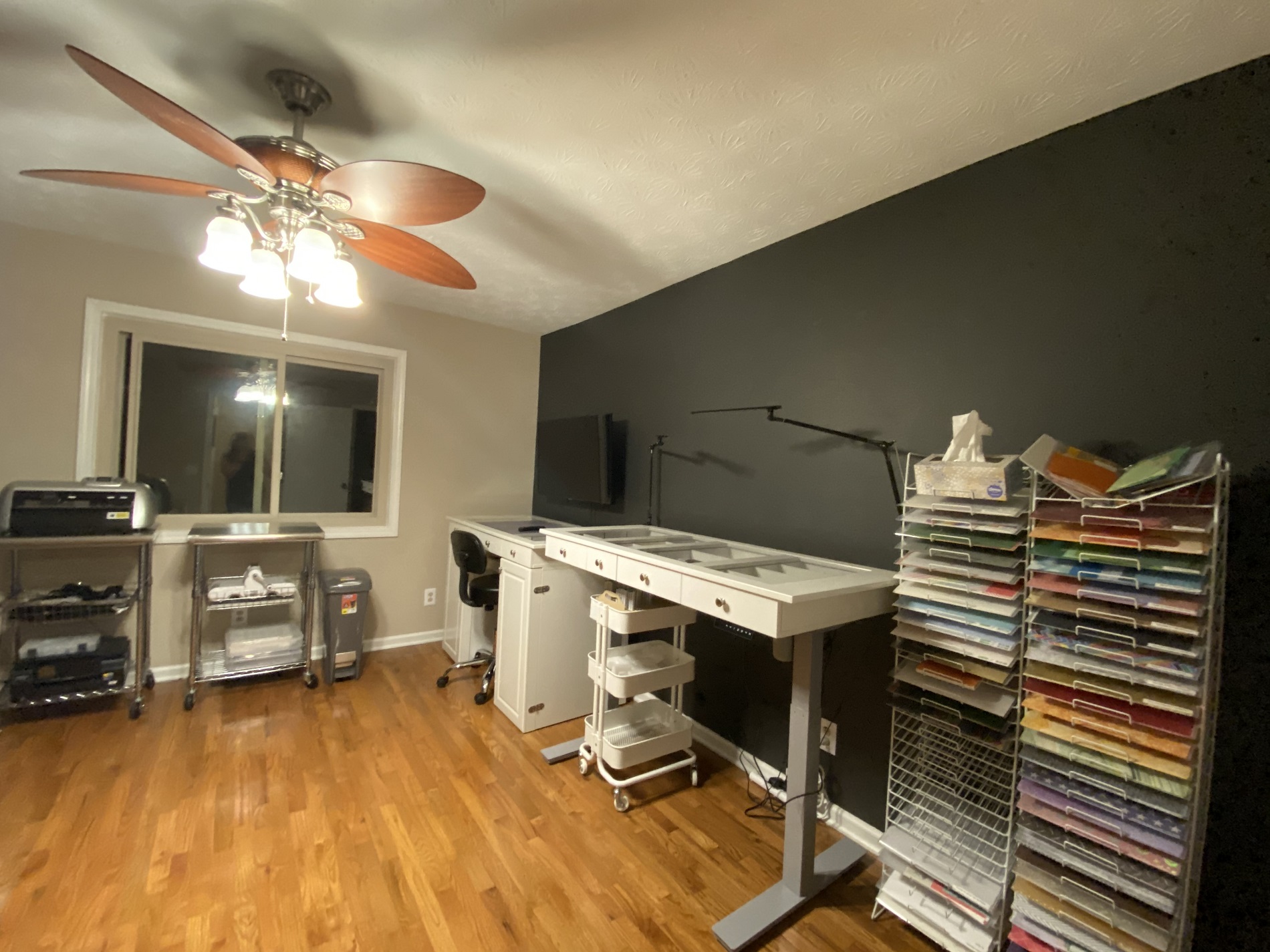 Music Video
Just in case you're not familiar with the inspiration song for this blog post:
Thanks for reading!
Natasha Tomasik (a.k.a. Natasha As A Service)