NatashaAsAService.com is a leadership blog to inspire creative problem solving.
Page 18 - Forrest Gump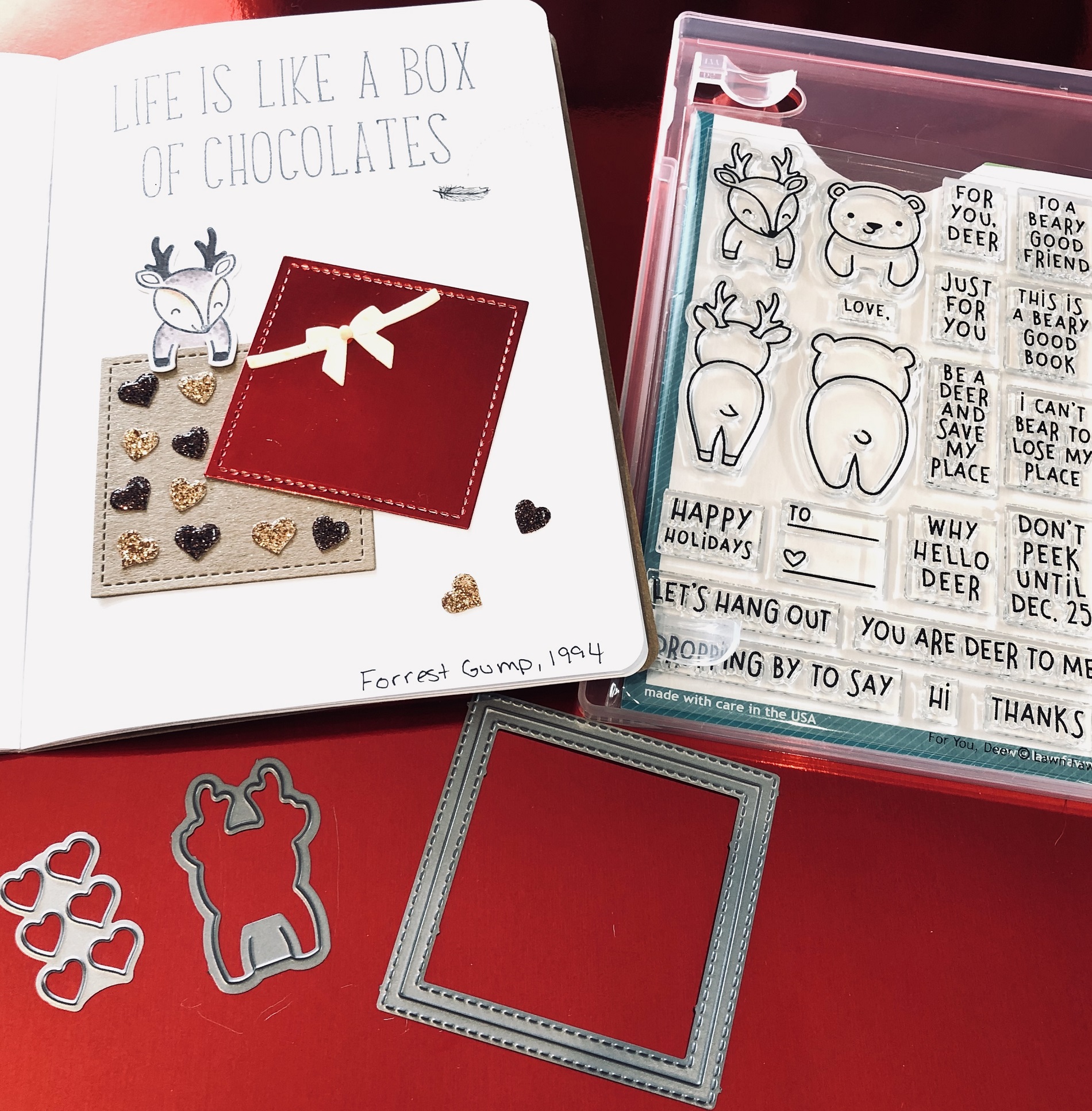 Leadership Lesson - Embrace the Chaos
I did a huge push last weekend to finish all the crafted pages of my sketchbook to get it shipped out on time. Mission accomplished. Now all I need to do is catch up on the blog posts from each page.
If you haven't seen Forrest Gump the full quote is:
My momma always said, "Life is like a box of chocolates. You never know what you're gonna get."
A Quick Story: I think crises follow me sometimes. I was at a car show recently drooling over the 2019 Subaru section when suddenly a young girl (about 10) comes up to me and asks if we can use my phone to call her parent because they got separated. The girl states the phone number of her parent from memory and we start dialing. No answer. She seems worried but is holding it together. We re-dial. No answer. We called about a dozen times and the girl and her parent were eventually united.
Just as quickly as the situation started, it was over. Things were back to normal and I was on my way. In reflecting on the situation I was incredibly impressed by the girl's ability to stay calm and make decisions to try and resolve her issue.
The Lesson: Sometimes what you plan will get disrupted by something that more urgently needs your attention. The best thing I've found is to just embrace the chaos, stay calm, and know that your time will have to flex. Sometimes your day will be worse than expected. Sometimes your day will be better than expected. Just know that your day likely will never be exactly what you expected and that's ok.
Craft Lesson
This section is for anyone who wants to nerd out on some craft supplies.
For the box of chocolates I used two Stitched Square Stackables. I had the perfect red foil paper for the box. The yellow bow is paper from the Spiffy Speckles paper collection and the die is part of the free gift from an issue of Die Cutting Essentials Magazine. The hearts I cut out of gold and brown Autumn Sparkle Cardstock also using a free gift die from Die Cutting Essentials Magazine.
The little deer was from the For You, Deer stamp set. The quote was done using Violet's ABCs.
The feather was a last minute touch based off of some intial feedback I sought from a friend. I used my Micron fineliners to sketch out the feather and made it look like it was falling with one of the wind stamps from the Butterfly Kisses set.
Thanks for reading!
Natasha Tomasik (a.k.a. Natasha As A Service)