Be sure to check out the assembly video for this post at the bottom of the post in the Assembly Video section.
I started page 5 before the new desk delivery. I picked out the quote, stamps, layout, and papers a few weeks ago and tucked them away into a little acyrlic stacking tray for after desk assembly. I included notes on Slickynotes so I wouldn't forget what I had planned when I got back to it.
In order for my sketchbook to make it into the traveling exhibit I have about a month left to finish so I'm stepping into high gear.
Page 5 - Alice in Wonderland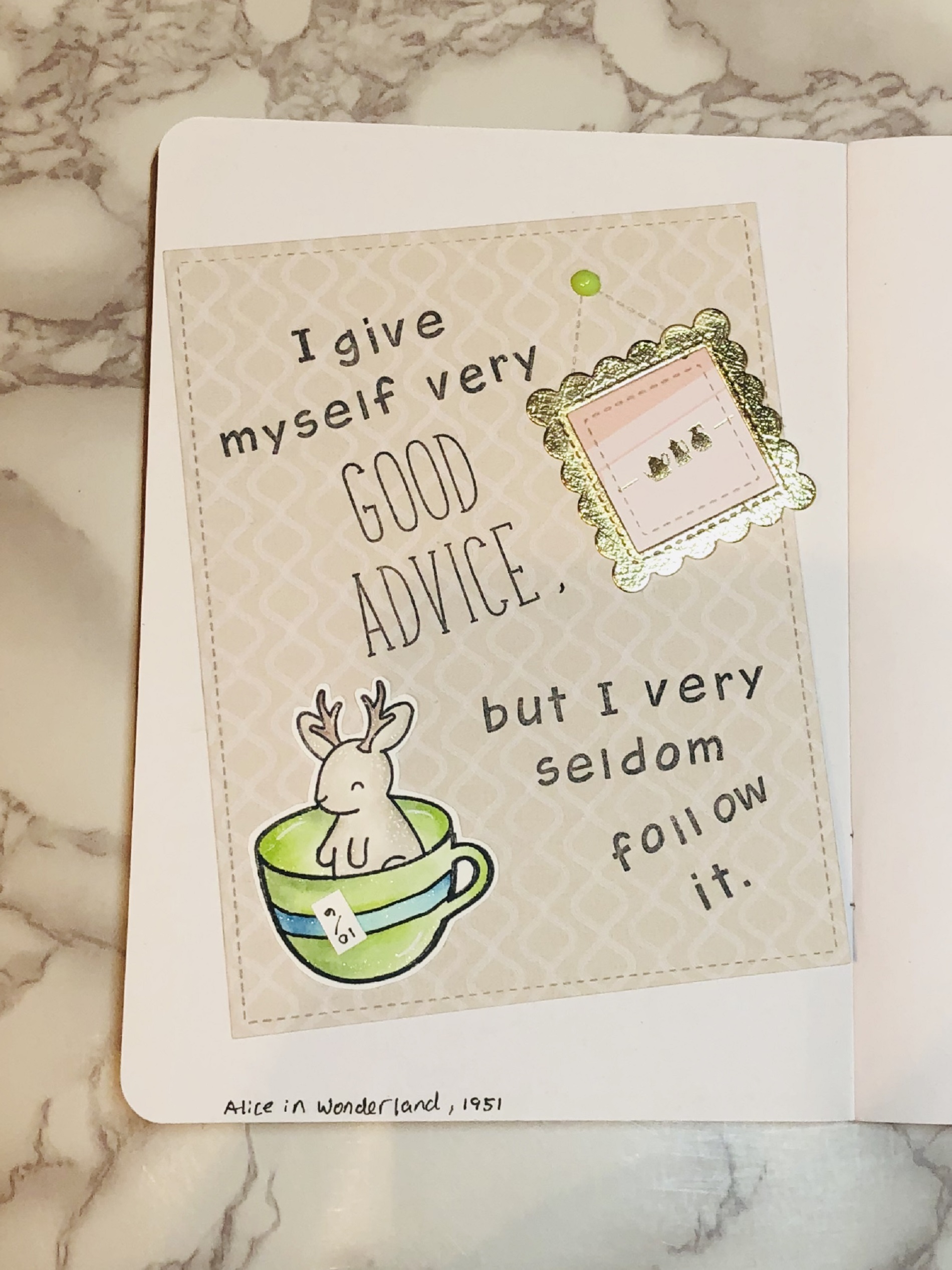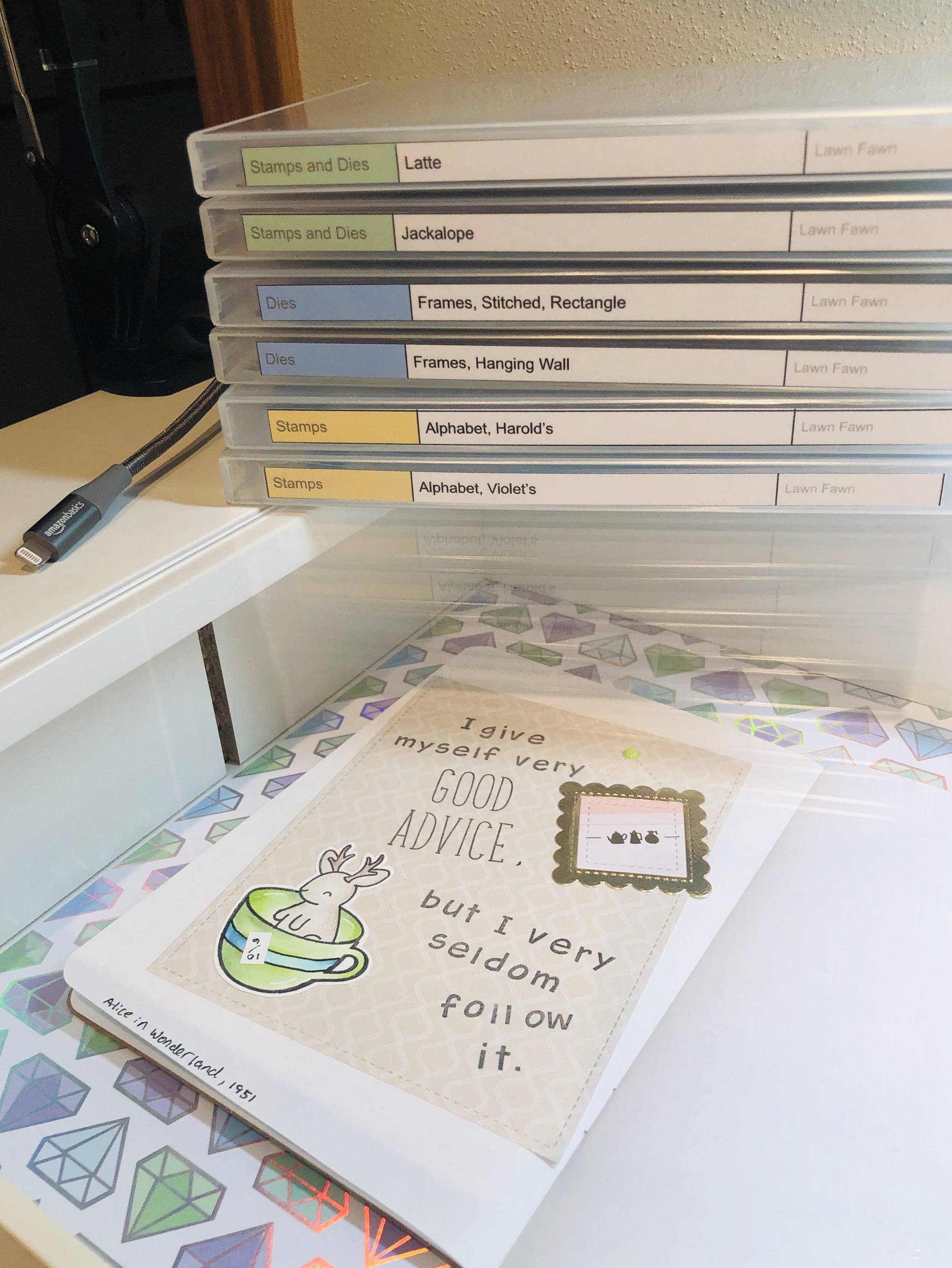 I don't intend to have any duplicate movies in this sketchbook. Deciding which Alice in Wonderland quote to use was the hardest part of this page.
In the end I decided on the quote because it had two leadership lessons:
Make commitments to yourself and set out to follow through.
But... don't beat yourself up if you don't hit all your goals. Just figure out what you learned for your next go at it and move on.
I used Lawn Fawn Harold's ABCs and Lawn Fawn Violet's ABCs for the quote.
The background is a Lawn Fawn Stitched Rectangle Stackable. I added a Lawn Fawn Mini Picture Frame to show off some gold acccented teapot paper. I used Tonic Studios Crystal Drops in glossy Apple Green to give the appearance that the frame was hanging crooked.
The critter is a combination of two stamp sets from Lawn Fawn, Believe in Yourself and Thanks a Latte. Using post it notes as a mask I layered the stamps so that the cute little jackalope would be inside the cup. I used my Micron fine liner pen to add the stripe on the cup so I could color it like the Mad Hatter's hat.
Everything was colored in with Copic markers. I added some glitter to the jackalope with my Wink of Stella glitter brush pen.
Assembly Video
Below is a video of the assembly of page 5. I did the jackalope stamping and coloring at an earlier time.
Thanks for reading!
Natasha Tomasik (a.k.a. Natasha As A Service)
Today's post also contains my entry to the "Color Inspiration Mood Board" challenge over at Lawn Fawnatics