NatashaAsAService.com is a leadership blog to inspire creative problem solving.
Page 23 - The Godfather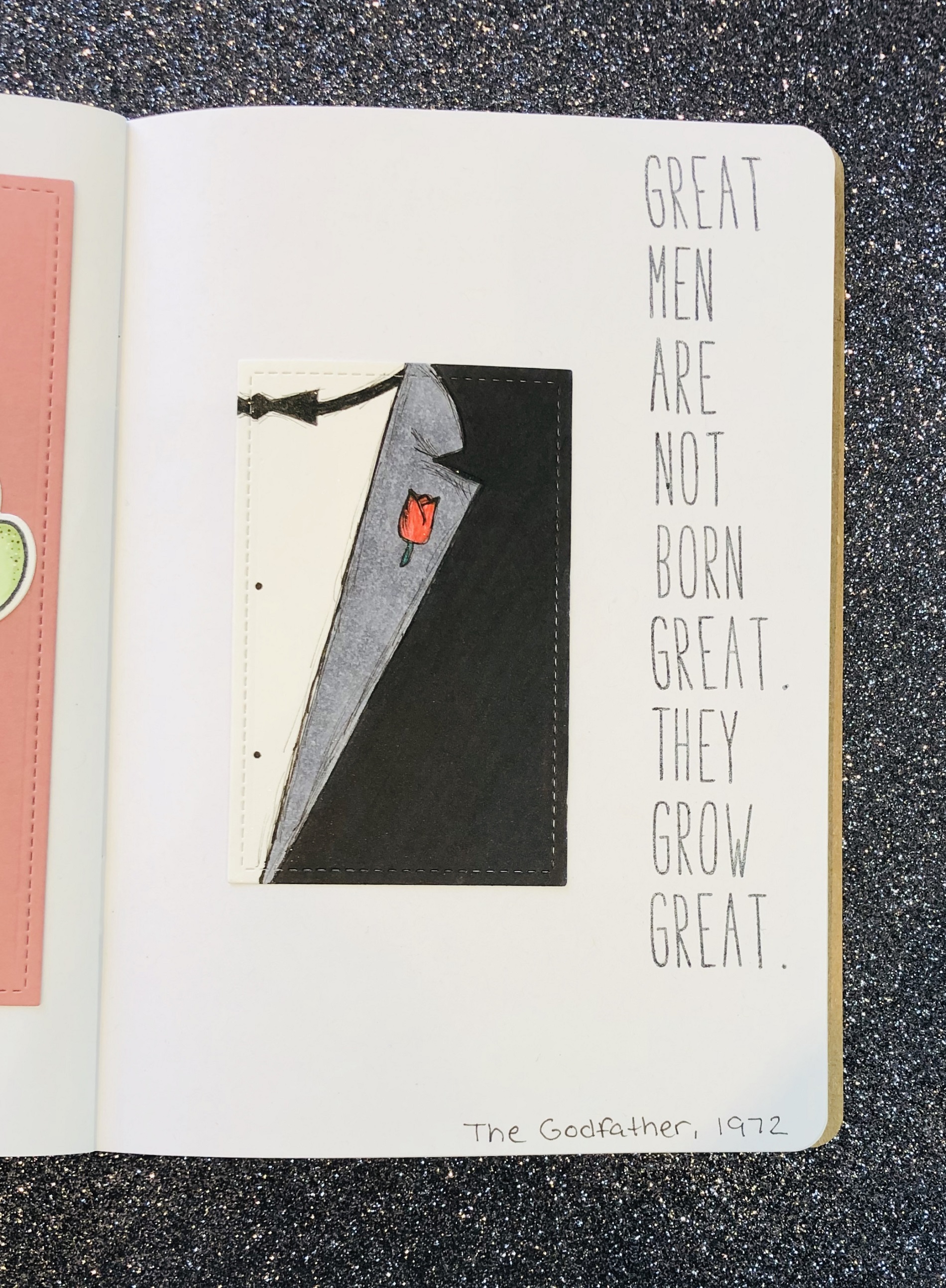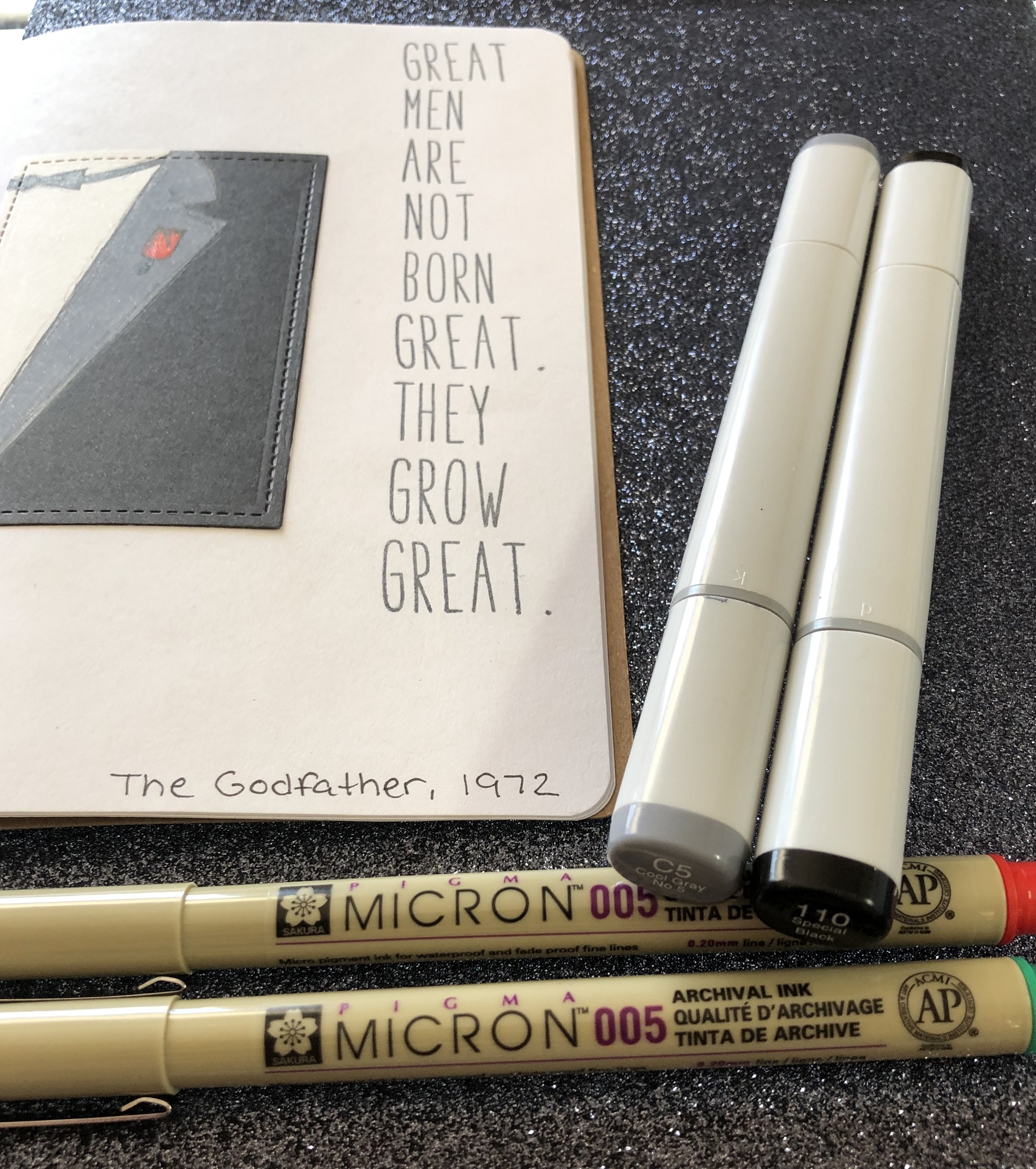 Leadership Lesson - Know The Theme
I overheard this story in a meeting recently. Francis Ford Coppola, director of the Godfather faced a lot of decisions when making his movies.
To help with the daily decisions he would pick a theme, preferably one word, at the start of the film making process.
When he didn't know the answer to one of the questions that came up he'd just reflect back on the theme to select the answer. Should she have short hair or long hair? What type of coat should he wear?
The theme of The Godfather? "Succession"
Can I make better decisions on the day to day questions that come to my desk by reflecting on the original theme or goal of a project? It's so easy to get off course or forget the original intent.
Craft Lesson
This section is for anyone who wants to nerd out on some craft supplies.
I went simple for this page. The tuxedo was sketched using my Copic markers and Micron fineliners onto a piece of white paper cut with a Stitched Rectangle Stackable die. The quote was stamped with Milos' ABCs.
Thanks for reading!
Natasha Tomasik (a.k.a. Natasha As A Service)