A quick post tonight since it's a work night and I didn't get as much time in the craft room.
Page 3 - The Rocky Horror Picture Show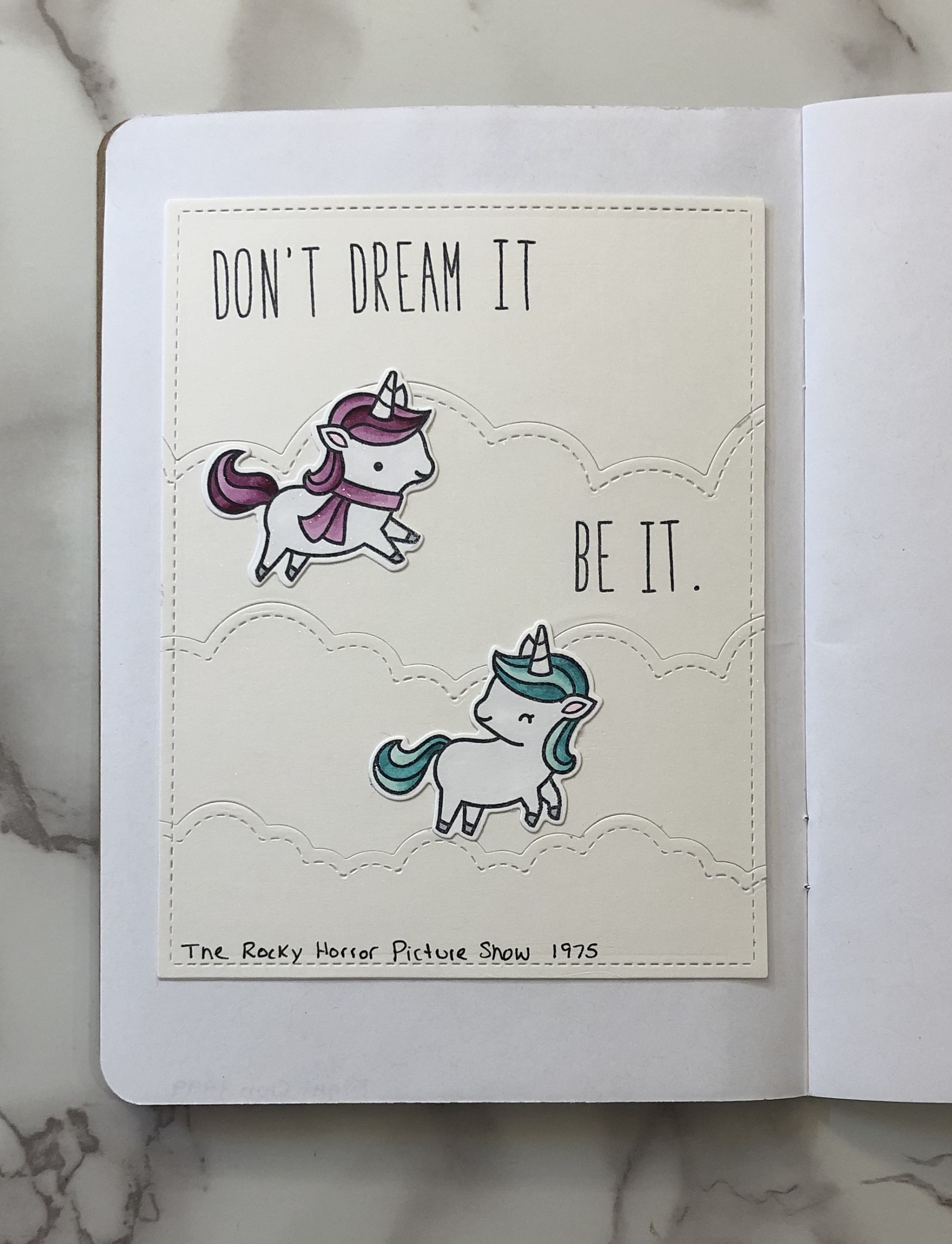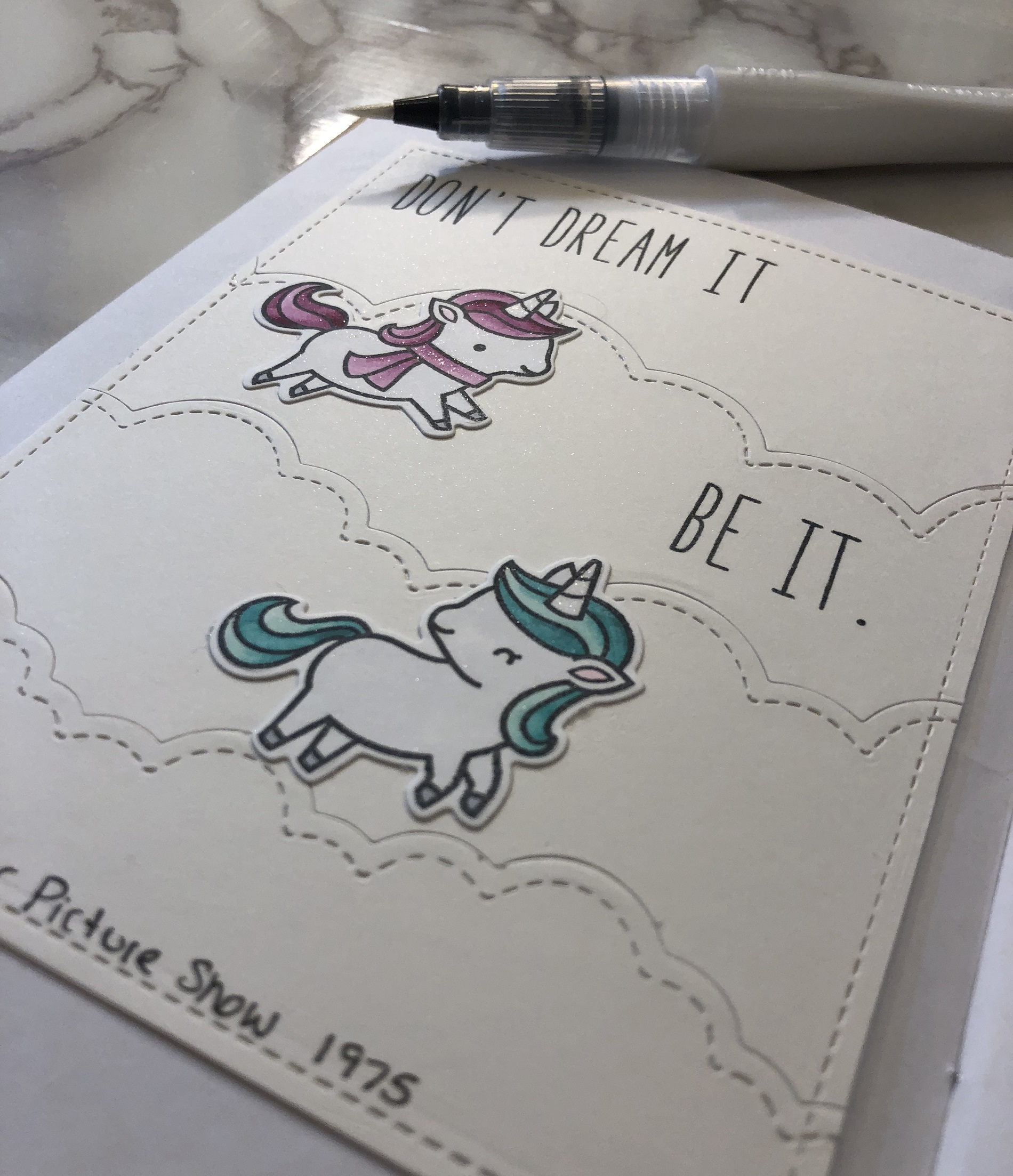 For the last 40 years, on the second Saturday of each month, in Milwaukee there is a midnight showing of The Rocky Horror Picture Show. It's an awesome interactive show with audience props and shennanigans. I highly recommend it.
"Don't dream it. Be it." This quote is a great reminder of the importance of action in leadership. Sometimes you just have to live the change you want to see.
I used Lawn Fawn Milo's ABCs for the quote. One unicorn is from Lawn Fawn Winter Unicorn. The second unicorn is also Lawn Fawn and was a limited edition free gift with my last purchase.
The background is a Lawn Fawn Stitched Rectangle Stackable cut with Lawn Fawn Puffy Cloud Boarders.
Everything was colored in with Copic markers. I added some glitter to the unicorns with my Wink of Stella glitter brush pen. You can see how much the unicorns sparkle in the second picture.
Blog Tech Detail Updates
Since my last post there have been some awesome technical changes behind the scenes of this blog.
Google Analytics is now setup so I can see how many people are viewing each of the posts.
Since the blog is now in production it was important to me that I could stage my changes (new blog posts, theme changes, add-ins) without causing disruption to the blog.
GitLab CI/CD is now setup so that changes checked into master get deployed out to NatashaAsAService.com. Changes checked into a branch go out to a seperate stage URL so I can proof read and test out new features before changing the official blog. All the photos and content go out to a seperate S3 bucket for the stage environment. The stage site also does not have CloudFront cacheing so I don't need to wait to see my updates in stage.
Thanks for reading!
Natasha Tomasik (a.k.a. Natasha As A Service)