NatashaAsAService.com is a leadership blog to inspire creative problem solving.
Page 11 and 12 - 8 Mile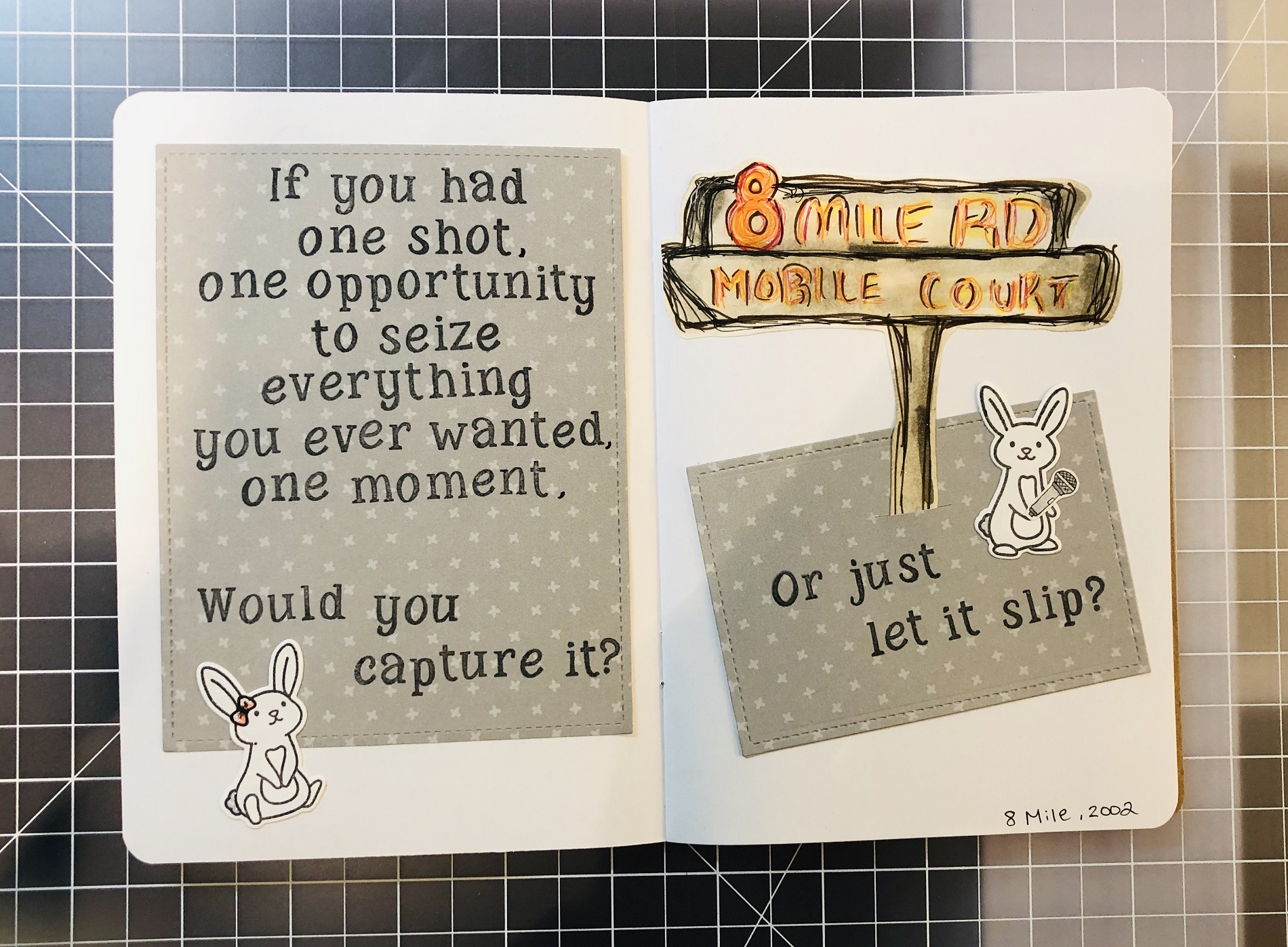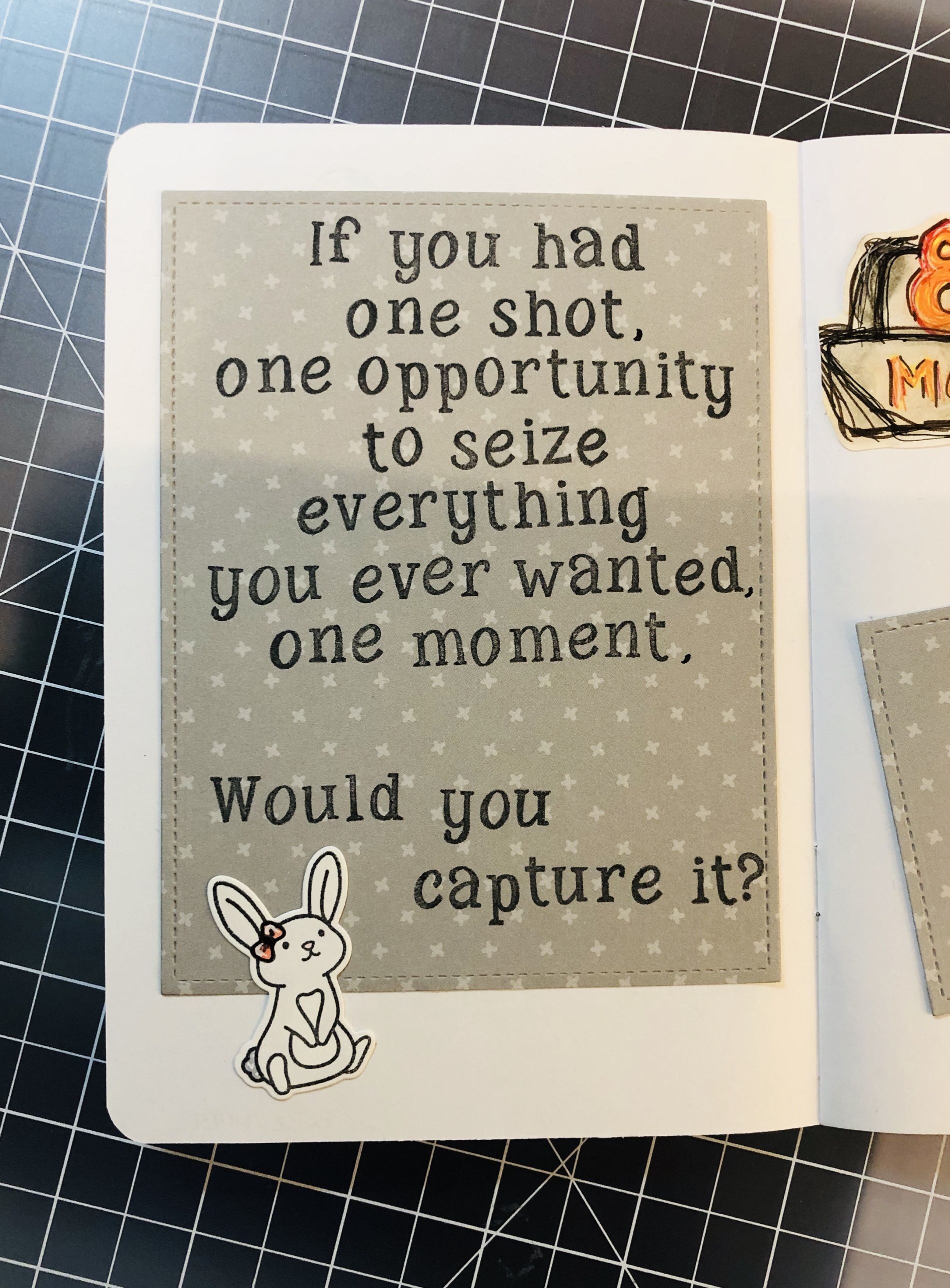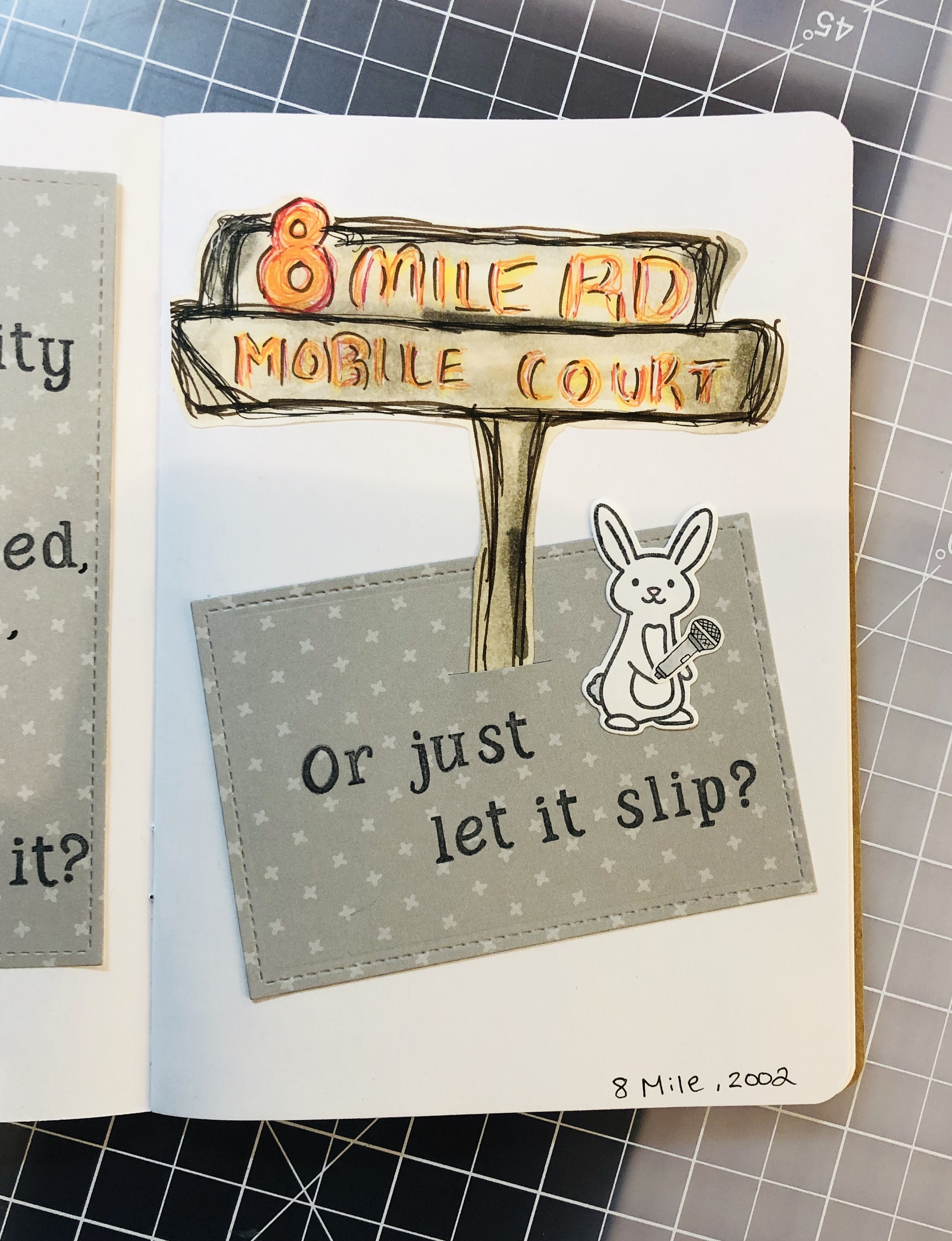 Leadership Lesson - Seize Opportunities
A quick story on how I came to be a leader. It had been years since I first took an interest in leadership and started my leadership journey. I was taking classes, reading books, and just absorbing as much as possible about leadership. In front of me was an opportunity but also a decision point.
Option 1 - Stay in my existing role. I really loved my role serving as systems engineer and product owner on a cool innovative project.

Option 2 - An interim leadership gig while we hired a backfill. I would be leading a team of folks in our operations org. I had never envisioned leading outside of the engineering org I had known for so long.
When I'm faced with multi-option life changing decisions I sometimes do a SWOT Analysis. I broke out my favorite mind map software and wrote out the strengths/opportunities and weaknesses/threats of both options. A blurred out version of the actual SWOT analysis I did for this leadership position is below. Left is take the new role (Option 2). Right is leave the opportunity behind (Option 1). Green for strengths/opportunities, red for weaknesses/threats, and blue for neutral facts.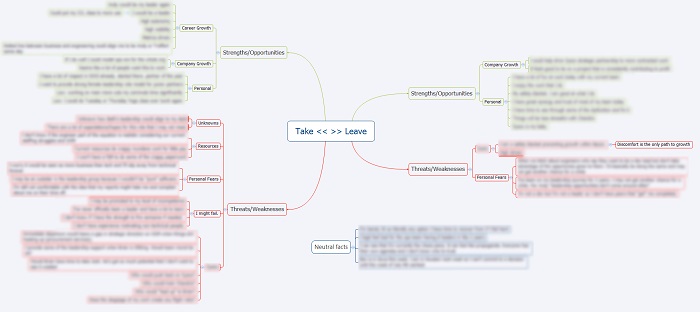 Once I had broken out the mind map the color coding helped me realize what the options really represented:
Option 1 - Stay with what I know. This had less risks/unknowns but also less rewards and I didn't know when another leadership opportunity would come up for someone with no experience in official leadership.

Option 2 - Jump into the unknown. This had far more risks/unknowns but also had much higher rewards. Even though the role was interim it got me closer to the leadership role I had been driving for and certainly I'd gain some experience.
Long story short I went with option 2 and it has been the best decision of my life.
Here we are about 6 months later. My interim leadership gig opened the door for me to get the Engineering Team Lead job that I had been working toward. My time in operations leadership has taught me so many things about building software with long term maintenance and customer service in mind.
I will never forget the first team that I lead. They welcomed me into their group and taught me so much about what being a good leader actually entails. It's hard work but also so rewarding.
When I'm given an opportunity to grow in a relatively safe way I usually don't break out the SWOT anymore. I will never know my limits if I don't push the boundary every once in a while.
Craft Lesson
This section is for anyone who wants to nerd out on some craft supplies.
Today's quote was done using Riley's ABCs on a background of two Stitched Rectangle Stackables. The paper is from the Spring Fling Paper Collection.
I chose bunny stamps from the Butterfly Kisses set and the Eggstra Amazing Easter set since the main character in 8 Mile had the nickname "B Rabbit". I used Micron fineliners and Copics to create the 8 Mile sign and the tiny little microphone to finish out the scene.
Thanks for reading!
Natasha Tomasik (a.k.a. Natasha As A Service)